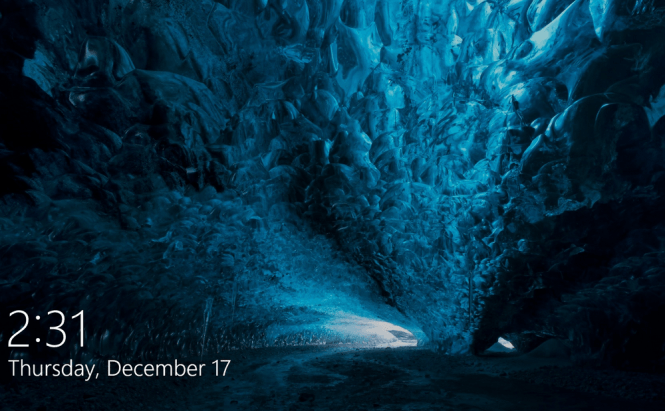 Windows 10 Anniversary Update: disabling the lock screen
I don't understand Microsoft anymore. Actually, I'm not certain that I ever did, but I really have no idea why the company has chosen to make the lock screen even harder to disable in the Anniversary Update of Windows 10. Let's be honest here for a second. The vast majority of people don't use touchscreens in conjunction with Windows 10, so that screen is pointless, yet we are forced to live with it. If you're also annoyed by this issue, here are two ways to fix it.
Before we begin, I should tell you that this is a slight nuance: for some reason, Microsoft has decided to create two separate instances of the lock screen, one that runs after you boot the PC and the second one starts when your computer is already running (appearing when you log off or use the Sleep option). Currently, I haven't found an easy way to disable the first one, but I can help you out with the second instance:
All you have to do is to launch the File Explorer window, then navigate to C:\Windows\SystemApps and find the folder named Microsoft.LockApp_cw5n1h2txyewy (if your Windows is installed on a different partition, use that drive letter instead of "C"). Once you found it, right-click the folder, then choose the Rename option and add .bak at the end of the name. In case the UAC pops-up, confirm your choice and you're done. From now on, you will see the log-in screen directly, without a needless extra screen. In case you want things back the way they were, go to the Microsoft.LockApp_cw5n1h2txyewy folder and simply remove the .bak part that you added.
As I previously told you, this solution won't help you with the lock screen that appears immediately after you start your computer. If you want that gone as well, my suggestion is that you get rid of all the pre-desktop screens, but that means that you will also be disabling the log-in screen that keeps other people from accessing your PC. However, if you're willing to go through with it, here's how you can do that: press the Win+R key combination, then type "netplwiz" without quotes and press Enter. Now, click on the username that you're using, then uncheck the box marked "Users must enter a user name and password to use this computer" and click the Apply button. Once you done, the "Automatically sign in" window will pop-up; enter, then confirm your password and that's it: whenever you boot your PC, you will be taken directly to the Windows 10 desktop without any kind of interference.
Now, when you've seen how you can disable the lock screen in the Anniversary Update version of Windows 10, you might also want to read some of our other stories related to Microsoft's latest operating system such as: "Using Windows 10's remote troubleshooting tool: Quick Assist", "Repairing the Windows master boot record", "Solving webcam crash issues caused by Windows 10" or "Deactivating Cortana in the Anniversary Update edition".