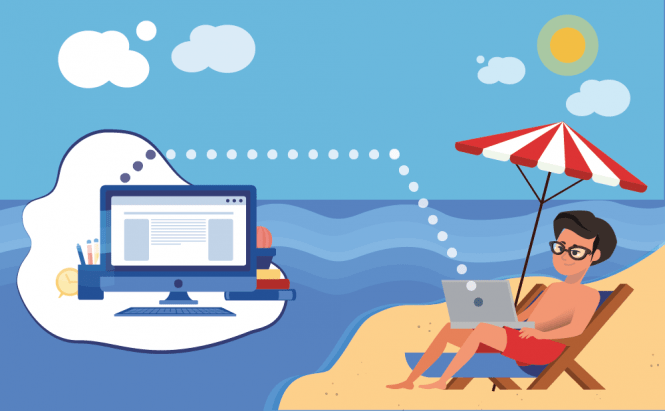 Best remote desktop tools for Windows
Being able to access your home or office computers from a remote location can be highly beneficial. Furthermore, people who work in IT support need to be able to see their clients' screens and take control over other PCs remotely in order to do their jobs. Even though there are numerous applications that include remote access functions, it's hard to know which ones you can actually trust. In case you're interested, here are the best remote desktop tools for Windows.
TeamViewer
TeamViewer
Currently the most popular product of its kind, TeamViewer isn't only user-friendly, but also quite secure. Besides allowing you to remotely control computers and access files, the application also includes useful collaboration tools such as the ability to put together virtual meetings with up to 25 participants. Remote connections are very easy to set up and are protected with a password to prevent unauthorized access. What's even better is that the application is free for personal use and starts $49 / month for business clients.
AnyDesk
AnyDesk
When it comes to desktop-sharing solutions, AnyDesk is one of the best ones that you can find. If you have a great Internet connection or if the PC you're connecting to is in the same LAN as you, the tool can give you up to 60 fps when watching videos or playing remotely. Another big plus for the application is that it incorporates TLS 1.2 technology, which means that you can perform remote banking or other money-related transactions in a secure environment. Prices start at $79.
Chrome Remote Desktop
Chrome Remote Desktop
If you're looking for a simple solution for personal use, then Chrome Remote Desktop is just what you need. It functions like a Chrome plug-in and allows the remote user to see the controlled PC in a browser tab, like a web page. Once you connect to your Google account, you will see a list with all the available devices and remotely connect to any of them through it. Security is taken care of through a PIN code and once you've got everything set up, you will be pleasantly surprised by the stability of the connections.
Splashtop
Splashtop
Last on our list, Splashtop is also great when it comes to video and audio streaming. It's mostly used in the education department, but the application also includes some great futures for IT support personnel. There are multiple levels of security protecting the remote access as well as the file transfer processes and prices range from $5 per month.
There you have it, friends, these are some of the best remote desktop tools for Windows currently available on the market. Lastly, if you're not willing to install any third-party applications, don't forget that Windows 10 incorporates its own remote access tool called Remote Desktop Connection.