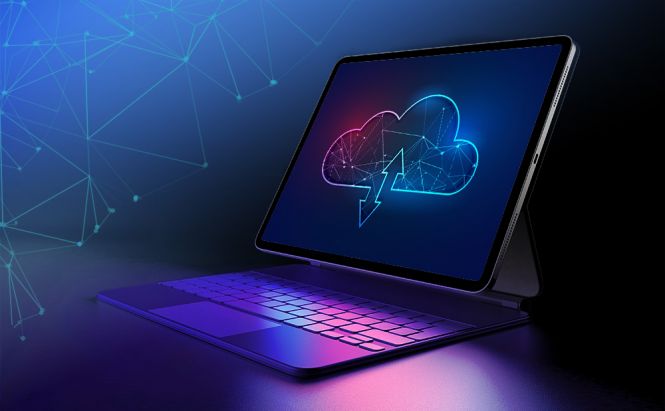 Best cloud storage in 2022
Storing files in the cloud is a great way to back up your data and have access to important files from anywhere and on any device over the Internet. There's a great variety of cloud storage solutions providing such options as online editing of files, sharing files with coworkers, automatic photo backups, and even lifetime plans. We've compiled a list of the top options with different features and prices.
IDrive
Storage capacity: Up to 10TB
Pros
Support for virtually any device
Fast upload speeds
Disk image backup
Cons
Lacks two-factor authentication option
IDrive
IDrive is a great choice for those looking for a cloud backup service. It offers awesome value for money, backup functionality, excellent performance, and ease of use.
The free plan provides users with 5GB of storage, personal plans that support one user and an unlimited number of devices. It costs $79.50 a year for 5TB or $74.62 a year for 10TB of storage. By the way, the solution regularly offers discounts for its plans, so you have a chance to get more storage at a lower price.
IDrive can be used on a wide range of desktop and mobile operating systems, including Windows, Mac, Linux, Android, and iOS. One of its amazing features is called Restore Wizard, and it can recover files for up to 30 previously saved versions. Moreover, there's also the IDrive Express option you can use to back up data to a physical storage device and then have it mailed to a specified address.
Microsoft OneDrive
OneDrive
Storage capacity: Up to 6TB
Pros
Comes with Microsoft 365 subscriptions
Advanced document collaborative editing
Well integrated with Microsoft services
Cons
If you have Windows 10 or 11 installed, OneDrive comes as a built-in integration. You can use it on the web, or download the app available for iOS, Android, Mac or Windows. Moreover, the solution can be installed on Xbox One and allows you to back up your game save files.
Microsoft OneDrive offers automatic photo backups, advanced search option, and the tool to store files solely online to save local storage space. The cloud service is deeply integrated with the entire Microsoft 365 suite and Windows. With this solution, you can edit files right on the cloud and share folders with users who don't have OneDrive. Moreover, there's no need to worry about the security of your data with the additional protection support offering 2FA and Bitlocker encryption.
OneDrive offers a basic free plan with up to 5GB of storage that can be upgraded to a personal plan with 100GB for $1.99 a month. However, if you want to get access to Microsoft Word or other Office apps, you'll need to sign up for Microsoft 365 starting from $6.99 per month.
Google Drive
Google Drive
Storage capacity: Up to 2TB
Pros
15GB free storage
Powerful productivity-suite collaboration
Multiple third-party integrations
Cons
Shared files aren't password-protected
Google Drive is seamlessly integrated with Google Workspace. With this service, you can create, edit, manage, and sync different types of files via a unified, web-based interface. Google's cloud storage apps are available for PC, Mac, iPhone and Android.
If you sign up a new account, you automatically get free storage of up to 15GB on Google Drive. If this space is not enough, you can upgrade to the paid plans, the cheapest of which comes at $1.99 per month for 100GB that can be used across Google Drive, Gmail and Google Photos. The maximum storage amount you can get is 30TB, and it will cost $299.99 a month.
pCloud
pCloud
Storage capacity: Up to 2TB
Pros
Lifetime plans for a reasonable price
Media sharing and playback options
Cons
Lacks collaboration tools
pCloud stands out among other cloud storage providers for its lifetime subscription option that offers a permanent cloud drive with 500GB of storage for one-time payment. There's a free plan with 10GB of storage available for anyone who signs up for pCloud or you can choose to go with the monthly or yearly payments.
The solution provides an unlimited remote upload traffic and allows restoring files for up to 30 days. pCloud also gives you full control over your privacy by enabling Transport Layer Security/Secure Sockets Layer security with 256-bit AES encryption. The cloud storage provider offers apps for Android, iOS, Windows, Linux, and Mac operating systems as well as browser extensions for Opera, Chrome, and Firefox.
Dropbox
Dropbox
Storage capacity: Up to 5TB
Pros
Works with multiple third-party apps and services
Easy to use
Cons
Dropbox is a superb file syncing and sharing platform that works seamlessly everywhere you need it. It offers affordable plans, massive third-party app support, and impressive security options with all uploaded data protected by multiple layers of advanced protection and accounts secured with two-factor authentication. In addition, you can watermark files and set strict permission controls.
The cloud storage solution allows you to recover files and version history for up to 180 days and comes with powerful tools allowing you to collaborate on PowerPoint and Photoshop files in real time. Dropbox offers you 2 GB storage in the basic account. The Plus Plan with 2TB of storage costs $11.99 while the Family Plan with the same 2TB of space is available for six individual users for $19.99 a month.
We've chosen major cloud storage offers and reviewed different features, including security and recovery tools, paid plans, and other options. All of them come with a free tier that will help you get familiar with the solution and decide whether it's the right fit for your requirements.