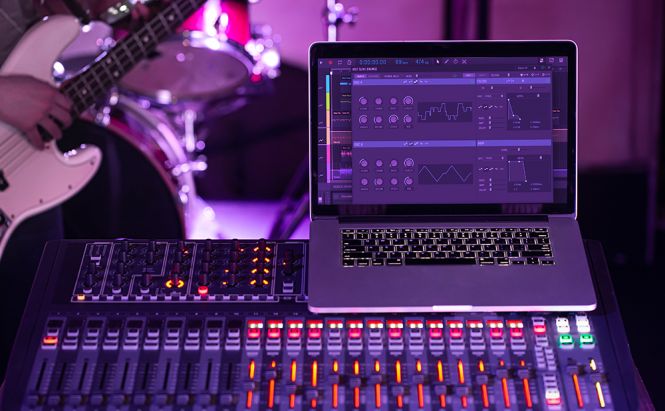 Best Audio Recording Software for Windows in 2022
Audio recording software is an important tool as it gives you a number of options to keep a record of sounds using your PC. Additionally, it comes in handy if you are a singer, musician, or podcaster. In this article, we will help you select the best tool for it with a curated list of the best sound recorders for PC.
WavePad
Key features:
WavePad has excellent editing features and is compatible with most file formats, including WAV, MP3, to MPC, APE, and AMR. Apart from the basic features like, cut, copy, paste, insert and auto-trim, it offers advanced tools such as spectral analysis. Additionally, it can open video files and edit their audio. Most importantly, this easy-to-use software offers professional quality sound recording and is compatible with most versions of Windows.
The standard version of the software is completely free to download and use. However, the free version comes with limited features and professional music makers who believe that they need more tools can either choose to pay a fee for the Standard Edition or the Master's Edition, which is $39.95 and $69.95 respectively.
RecordPad
Key features:
RecordPad is another high-quality voice recorder for PCs and laptops. It has a complete set of features that allow the users to record, rip and burn audio. A product of NCH Software offers supporting audio feeds using application default settings. It has voice-activated recording, which is useful in reducing long periods of silence in the audios. It has features like noise reduction, pitch shifting, fades, equalizing and more. Moreover, the software lets the users customize the interface according to their needs.
The program costs $40.
Audacity
Key features:
This one is probably the most well-known audio recorder and editor. First introduced in 2000, it has since climbed the ladder to become one of the best audio recording software. Audacity has an easy-to-use and simple interface that allows users to record and edit audio. It is one of the popular choices for voice recorder Windows 10 users. The layout of the software is very basic yet has tools like navigation, tracking, and mixing. On top of that, Audacity offers a wide range of other editing tools, which is what makes it one of the top favorites.
Audacity is completely free to download and use.
Streaming Audio Recorder
Key features:
Streaming Audio Recorder is one of the best audio recording software today as it is capable of recording streaming audio from music sites, radio, or even audio chats. Apart from that, you can output the recorded audio in formats like MP3, AAC, FLAC and more, and the quality remains up to the mark without much effort.
You can buy this amazing program for $59.95.
Zynewave Podium
Key features:
Zynewave Podium was launched in 2014 and has remained frequently used ever since. Besides the free version, this voice recording software also offers paid versions as well. However, the free version in itself has many features - it allows the users to customize the interface according to their choice and has many audio effects and transitions.
You can download the free version or choose a paid one starting at $50.
We hope we've helped you make a choice here. If you know some other good audio recorders - do let us know in the comments below!