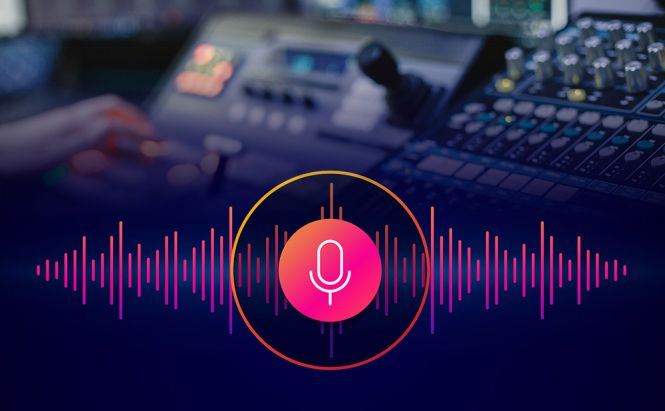 5 Best Audio Editing Software of 2022
An audio editing program is an essential tool in many creative fields. You can use it to perform a wide range of audio modifying tasks, including pitch adjustments, background noise removal, or audio restoration. Moreover, they usually come with hundreds of sound effects, loops, and a waveform visualizer and support a broad array of audio formats. However, picking the best program among multiple options available on the market is pretty hard. We've compiled the best audio editing tools that will help you create great music.
1. Adobe Audition
With Adobe Audition — part of Adobe Creative Cloud (CC) — your music creation process will become seamless and intuitive. It offers multiple tools to edit, mix, and enhance audio tracks as well as get rid of different types of unwanted background noise. You can simply drag and drop files into a Timeline panel and work with multi-track recordings. Moreover, Adobe Audition is provided with hundreds of audio effects, including cartoon, gaming, firearm, and comical sounds.
Adobe Audition
Highlight features:
Multiple royalty-free sound effects;

Automatic editing of audio tracks based on your requirements using a powerful AI-based tool called Adobe Sensei;

Essential Sound Panel with a comprehensive collection of mixing techniques and audio restoration tools.
Price: Starts at $20.99 per month
PreSonus Studio One
Studio One is a great solution that allows you to easily compose, record, edit, and mix music tracks. The software simplifies complex tasks due to its intuitive drag-and-drop functionality that lets you move FX chains between channels, drag presets, loops, and virtual instruments into your session, and convert MIDI to other formats. In addition, it's possible to work with multiple tracks at the same time, add fades, alter pitch and delays, and adjust chord shuffles.
Studio One
Highlight features:
Comes with an awesome mastering tool to create songs and bring them straight into projects to master them;

Arranger Track to create, move, and arrange particular sections from all your tracks;

Drag and Drop functionality lets you manage virtual instruments, plugins, and loops.
Price: Studio One Professional - $449 for one-time purchase
PreSonus Sphere membership - $14.95 per month
Sound Forge Audio Studio
Sound Forge is a powerful and intuitive audio editor offering an extensive set of tools to record and master audio tracks and a customizable toolbar to personalize your workspace. Enhance music files by applying professional effects and preview them. Furthermore, it allows digitizing cassettes and vinyl records and creating audio CDs.
Sound Forge Audio Studio
Highlight features:
Voice activity detection via deep learning;

Upgraded VST Engine enables more efficient processing of VST plugins that lets you work faster and more accurately;

Oscilloscope to display the waveform of an audio signal.
Price: Starts from $59.99 for a one-time purchase.
Audacity
Audacity is free, open-source, cross-platform software for recording and editing audio. It allows recording live audio with a microphone, and converting your vinyl and tape collection to digital audio files. It comes with Spectrogram mode to view any audio track as a Spectrogram instead of a waveform and supports multiple popular audio formats and such effect plugins as LADSPA, LV2, Nyquist, VST and Audio Unit.
Audacity
Highlight features:
Supports multiple keyboard shortcuts to work with tracks and selections;

Spectrogram mode for visualization and analysis of audio files and sound waves;

Powerful audio effects.
Price: free
Reaper
Reaper is a flexible and comprehensive audio editor offering tools for multitrack audio recording, editing, processing, mixing and mastering music tracks. The menu of the program and controls can be customized according to your preference. The software supports a broad range of audio formats and plugins, can handle multichannel audio as well MIDI routing, and connects with multiple virtual instruments and third-party plugins.
Reaper
Highlight features:
MIDI CC Envelopes to produce soft synths or effects by working with MIDI CC data as continuous data envelopes;

Auto-Stretch Timebase to make sound automatically stretch and conform as you tweak tempo;

Routing Diagram to display how all the tracks and busses are flowing.
Price: $60 for discounted license and $225 for commercial license.
Here's the wrap-up of the most notable audio editing tools suitable for beginners, old pros or those seeking for a freebie. These solutions have their own distinctive capabilities and come at different prices. Pick the best according to your requirements and your available budget.