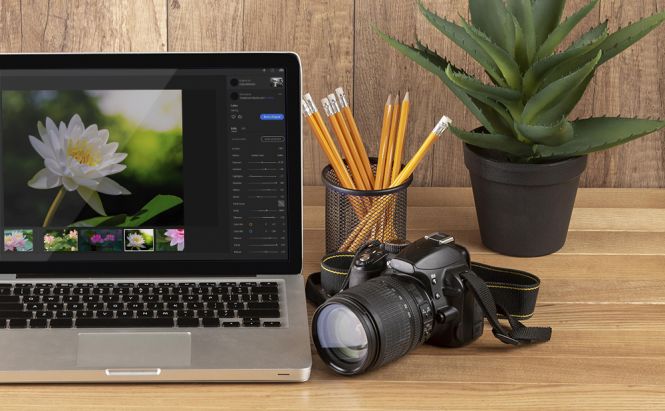 Adobe Lightroom Classic 11.1: What's New
Adobe has released a new Lightroom Classic update that comes with a number of new advanced features. Additionally, Adobe also has introduced new community-led initiatives, so that users can experiment and learn. Let's take a closer look at Lightroom Classic's new tools that enhance photography skills and make impactful edits easier.
Masking
Definitely the headline addition – the new set of functions helps users make more complex and accurate selections with multiple masks. Previously, Selective Editing had only three available tools – Brush, Linear Gradient and Radial Gradient. Now we also have Select Sky and Select Subject, which use artificial intelligence to automatically select the sky, a person, an animal, or anything else that is the subject of the picture.
Colour Range Mask, Luminance Range Mask and Depth Range Mask are now available too. These automatically select areas of the photo depending on the colour and brightness or based on depth information captured by the camera. Using all of these brings a huge amount of power to local adjustments, as well as speeding up the workflow.
Presets
From now on, all users have direct access to all presets created by the entire Lightroom community. The Presets panel is now divided into Recommended, Premium and Yours.
Recommended ones can be discovered through Lightroom's own suggestions, which are based on various algorithms scanning the image and matching it with the presets that would improve the shot.
Premium Presets include Black & White, Food, Landscape, Urban Architecture, Lifestyle, Retro, Travel II and Cinematic II. They are available across the entire Lightroom ecosystem.
All presets created or saved by the user are displayed in the Yours section.
Crop Overlays
Users can now fine-tune the photograph's framing with the help of smart cropping. With this release, Adobe has included the ability for users to choose new crop overlays for different aspect ratios, such as Golden Ratio and Golden Spiral as well as Grid, Thirds, Diagonal, Centre, and Aspect Ratio.
With these new smart features, the whole photo editing process can be significantly simplified. Now you're able to easily turn a very average photo into a work of art or, at the very least, a magazine cover. If you know any other useful features that have come with one of the most recent updates, feel free to tell us about them in the comments below!