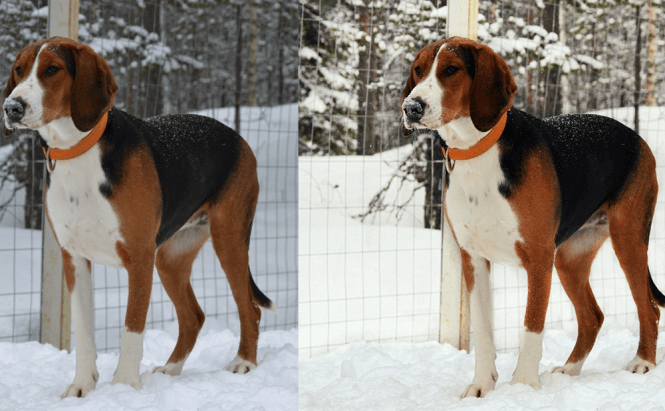 Top 5 Free Photo Editing Software
When it comes to photo editing, you won't find a better solution than Adobe Photoshop. However, this application can be a bit too expensive, especially if you're not a professional; so many people are tempted to search for cheaper solutions. Here are some of the best free image editors that can help you with your day-to-day tasks.
5. Adobe Photoshop Express
Adobe Photoshop Express
What better way to replace an Adobe product than go for another Adobe product. Photoshop Express is a cool browser-based image editor that you can use for free on your computer or on your mobile devices. Although it doesn't have the extensive functionality of the full version of Photoshop, you can still get a lot of things done with it. This service provides you with basic editing tools (cropping, rotating, resizing, etc.), various adjustments (sharpen, focus, highlight, etc.) and several visual effects (Black&White, Sketch, Distort, Crystallize, etc.). Furthermore, you will also have the option of decorating your images with frames, texts and clip art images. The problem is that if you have a low-end computer or a slow Internet speed, this tool won't work very well for you. Furthermore, it can only work with JPGs (JPG, JPEG, JPE) under 16 Megapixels.
4. PhoXo
Phoxo
PhoXo is a decent image editing solution, but not exactly optimal. As far as functionality goes, I consider Adobe's Photoshop Express service better, but I ranked this tool higher because of its small requirements. Simply put, it will work well on a low-end computer and from my perspective this is very important for a free photo editor. The tool offers a wide variety of brushes and several artistic effects, like emboss or blur. The GUI is neat and simple, so if you are a beginner you won't get lost in the commands. Furthermore, users will also have the possibility to add frames to their images, but the application will first take them to its website to download the frames, before applying them.
3. IrfanView
IrfanView
Simple and efficient, IrfanView isn't only one of my old-time favorite image viewers but also an excellent image editor. This tool can work with an impressive array of formats and offers a bit more functionality than you would expect. Besides basic features, such as rotation, cropping or resampling, the application embeds color correction tools and red-eye removal algorithms along with many cool-looking effects, like oil painting, rain drops, pixelize, etc.
2. Paint.NET
Paint.NET
Don't be fooled by its name, Paint.NET is nothing like the simple Microsoft Paint that comes with the Windows operating system. In fact, Paint.NET is a quite versatile and reliable tool once you get used to its features and layout. What's really cool about this tool is that although it's more powerful than almost of its peers, it is also faster. Just like Photoshop, this tool lets you work with layers so you have full control over the entirety of the image. Furthermore, the application provides an adequate number of automatic adjustments to help enhance your images and a wide variety of effects that will embellish your photos. Lastly, Paint.NET has been around for a long time and it's very popular so you will easily be able to find a number of plugins that may offer you a faster and better way to complete your tasks.
1. GIMP
GIMP
While contradicting each other in many areas, most of the websites that specialize in IT and software agree upon the fact that GIMP is the best free solution for image editing. Very complex and yet incredibly friendly, GIMP offers an extensive functionality which is most of the time good enough, even for professionals. Besides basic editing capabilities, the application provides layer support, transparency effects, numerous correction tools that you won't find on other tools of the kind and lots of filters. As far as drawbacks go, I saw a few users complaining about the help file not being as explicit as they would have liked. It seemed OK to me, but if there's something you don't understand or don't know how to achieve a desired effect, GIMP has a huge community, so there will surely be someone to answer your questions on the forum. The only disadvantage I could find is that the application takes up a lot of your system's resources in order to run properly.