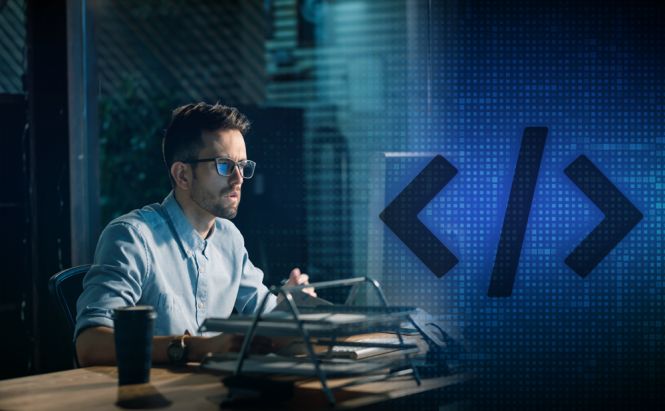 Top 10 open-source tools in 2022
Open-source programs are generally created by smaller development teams as free alternatives to popular software. They have publicly accessible code that anyone can inspect, modify, and share. Many people prefer using open-source programs since it is a way to get high-end solutions that are transparent and free. We've compiled a list of what we consider to be the best open-source tools you can get in 2022.
Brave
Brave
Brave is an open-source web browser built atop Chromium. It is one of the fastest and safest browsers on the market today. By blocking ads and trackers Brave downloads much less content from a website and claims to load pages three times faster than Google Chrome. The browser has a built-in Tor feature for secure browsing. Moreover, users can get the benefits of Google Chrome extensions.
7-zip
7-zip
If you need to manage archives and compressing data, 7-zip is one of the most effective solutions. It handles an extensive set of formats and encrypts data with AES-256 in 7z and ZIP formats. The archiver also offers a high compression ratio and different compression techniques. 7-zip is generally easy to use, so anyone can enjoy the advantages of this open-source software.
LibreOffice
LibreOffice
LibreOffice is basically a free version of Microsoft Office. It allows you to work with documents, spreadsheets, databases, presentations, diagrams, and mathematical formulas. Online editing is also possible, though it is a bit tricky at the moment. LibreOffice is notable for its huge user community who are continually perfecting the software and introducing new tools and techniques.
VLC Media Player
VLC Media Player
VLC Media Player is surely one of the best media players out there. This open source video player is extremely popular. It supports virtually any video and audio file formats and is also used for streaming media files. VLC Media Player is constantly being upgraded and regularly offers new updates and performance improvements. You can also customize its appearance using an array of extensions and skins.
GIMP
GIMP
GIMP is the most popular free photo editor around that comes with a set of advanced editing tools. It is regarded as a free alternative to Photoshop. The editor allows working with layers, filters, and painting tools and provides automatic photo enhancement. Its functionality can also be considerably extended via downloadable plug-ins made by the GIMP open source community.
Audacity
Audacity
When it comes to audio editing, Audacity is considered one of the best options. This powerful, open-source, cross-platform audio editor supports almost all major audio file formats and allows you to record, edit, and enhance music tracks to achieve professional results. Moreover, it comes with a ton of plug-ins to add extra functionality that isn't available by default.
Thunderbird
Thunderbird
Thunderbird is a well-known free MS Outlook alternative. This open-source email client handles multiple email accounts, syncs calendar events, and includes an RSS reader. You can keep a backup of all your messages on your PC to restore accidentally deleted important emails. Thunderbird also offers attachment reminders, advanced search, support for sending large files, and a plethora of add-ons.
Blender
Blender
Blender is a free, open-source 3D creation suite with a wide range of tools for mesh modelling, sculpting, simulation, rigging, and animating. It is also a powerful free alternative to Autodesk Maya, a leading 3D computer graphics and animation program. Using Blender, you can create movies, games, and visual effects, all for free.
Shotcut
Shotcut
Shotcut is an open-source video editor that handles a broad range of audio, video, and image formats. The software allows for capturing webcam, adding keyframes to a timeline, cutting video files, and applying transitions and effects. It offers tools to work with color, text, and noise, stream files, and convert multiple files at once.
KeePass
KeePass
KeePass is an easy-to-use open-source password manager with a powerful set of features. The solution uses industry-standard AES encryption and two-factor authentication to keep your data secure. KeePass stores all your passwords in one safe place, so you need to remember only one password to access all of them. There's also a wide selection of plug-ins available for KeePass, that provide additional functionality.