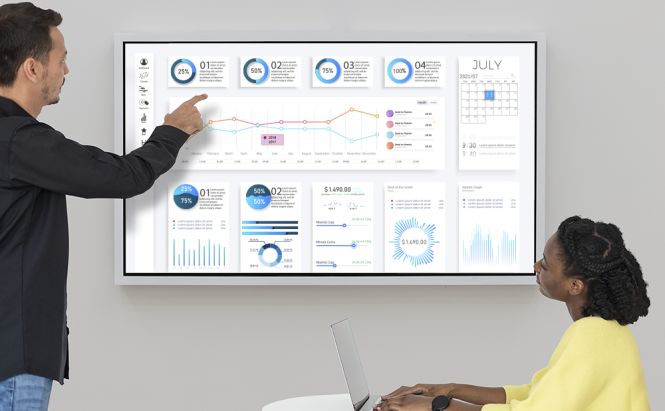 5 must-have features found in the best reporting solutions
Business reports are essential tools in the management of an organization. They help you monitor the performance of the business, detect areas and make suggestions for improvement, and predict future outcomes. Reporting software provides necessary tools to help you visually analyze your business information by showcasing all data in one place.
These types of programs are particularly useful when you need to make sales reports, task performance reports, or team efficiency reports. In addition, they allow to create personalized business reports according to certain business requirements. There are plenty of options on the market, and it might be hard to choose the right tool. Here are five most important features an ideal reporting solution should include:
1. Data visualization
Transforming your company's data into rich visuals is the best way to clearly and effectively communicate your ideas. That is why it is important for a reporting program to offer a wide range of data visualization options. By using such visual methods as charts, graphs, maps, infographics, and dashboards you will make it easier for people to understand trends, outliers, and patterns in the shown data.
2. Interactive dashboards
An interactive dashboard is aimed at simplifying the working environment and helping to make well-informed decisions. It tracks, analyzes, and visually displays performance indicators. Using this tool you can view reports from different perspectives as well as interact with data via multiple filter options.
3. Integrations Support
Keeping all your tools in sync is necessary for effective data management, that is why integration support is one of the must-have tools in reporting software. It will allow for automatic data capture and analysis, which will make your work much more effortless and time-saving.
4. Customization and Flexibility
A good reporting solution should allow for producing reports in multiple different outputs and include a broad array of options for detailed customization. It is important to be able to personalize your report in terms of styles, layouts, colors, or tables and have enough flexibility to alter it.
5. Drag-and-drop feature
When creating a report you have to add and move different elements. A reporting program with drag-and-drop functionality will let you efficiently and intuitively work with data, visualization models, and other items on a dashboard.
Naturally, some features in reporting tools are more vital than others and can become the main drivers for improvement in your organization. To find an ideal reporting program for your company, you should consider all aspects thoughtfully, since financial reporting is a strategic priority for organizations.