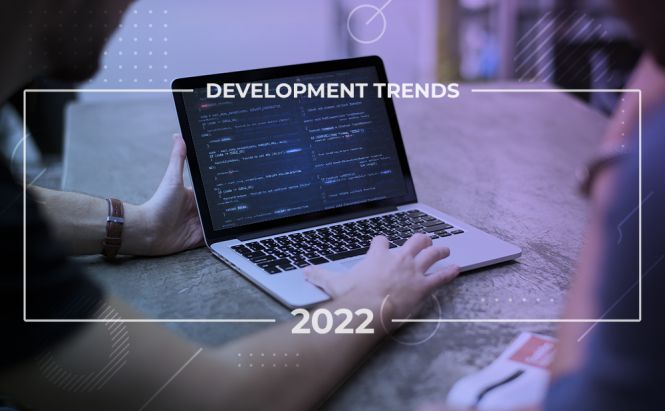 5 software development trends expected in 2022
Software development trends keep changing, but we can expect businesses to benefit from keeping up with a few of them this year. We're going to take a look at 5 trends that are likely to increase in dominance in 2022.
Cybersecurity with DevSecOps
DevSecOps cybersecurity strategies are beneficial for any business in a number of ways as they encourage continuous delivery, testing, and development best practices, so they are expected to be the key cybersecurity trend observed in 2022. These strategies allow for earlier detection of possible security risks as well as streamline the process of fixing vulnerabilities as soon as they are discovered.
Automated Code Reviews are in demand
Even though automated reviews are not perfect, they are more accurate than manual reviews and have gained popularity over the last few years. Software developers may need to keep up with this trend if they want their product to be the best possible. More companies are expected to start using them in their code review process, which will allow developers to focus on building new features rather than code reviews.
Adopting cloud native technologies
Such technologies enable businesses to have a container-based system, where services are deployed as a part of microservices and run in containers. Container approach can significantly improve speed and efficiency, allowing companies to react to market changes quickly. Software products also need this design to be efficient and scalable when working with multiple servers.
Opportunities for Low-code or No-code solutions
Low-code and No-code solutions are becoming more popular in the software development industry. They allow developers to with minimal coding, so that the whole process is easy and goes smoothly. It is done by using a visual interface to drag and drop different components to complete an application. Low-code development is perfect to quickly idealize business ideas and test them out with the users. Requirement changes can be quickly implemented with low-code tools in a relatively inexpensive manner.
Python is still topping the charts
Python programming language is very likely to retain top spot, beating Java, JavaScript, and C as the most popular language. It actually overtook them as the most frequently used programming language for the first time in 20 years in October 2021.
As you can see, software development has a lot of exciting trends on the horizon. It is a very dynamic industry influenced by technologies, consumer behaviors, and other underlying factors. With a clearer understanding of the latest trends, developers are prepared to quickly turn their ideas into apps.