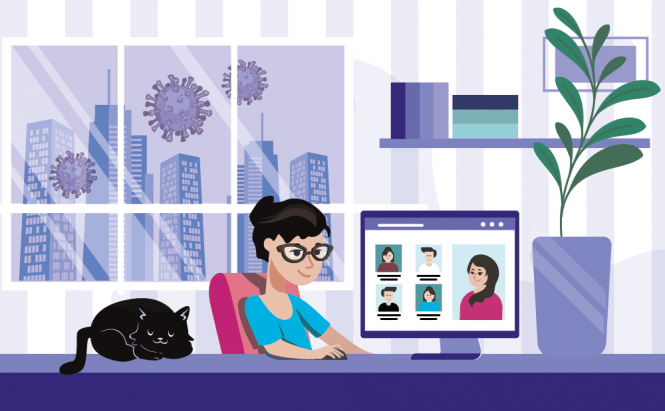 Top 5 work-from-home software to run video conferences in 2022
Remote work has gained a lot of popularity since the pandemic. These days it's very much in demand amongst both employers and employees as well as job seekers. In order to maintain proper communication and foster collaboration between colleagues, one would need decent video conferencing software as group video calls are the best way to interact with co-workers when working from home.
Here are the top 5 video calling tools that will significantly simplify your life and work.

Video conferencing tools come with benefits: they allow users to share the screen of their desktop with teammates, mute others when necessary, text and, of course, send files.
Download a free Windows version of Zoom for one-on-one video calls or invite 3-4 people to join your video conference for 40 minutes. Pay $19.99 monthly to organize business meetings for up to 100 people.
You need a Google account to invite your colleagues to Hangouts by email addresses or sending a link. Set up a video call with 25 people or organize an audio-only hangout for 150 people. Keep in mind that it's an online client, you can't download it for your Windows PC.
Try Skype to start and join video and audio calls for free. Buy a subscription for £2.40 per month to make phone calls and send SMS.
The Skype's decent alternative is Microsoft Teams, it's a perfect pick for you to host online meetings with up to 250 people if you have a Microsoft Office 365 Business account. It costs $8 per user per month.
Make use of Cisco WebEx Meetings for free to organize video conferences in HD quality, apply interactive features, make use of gesture controls, remove noise and enhance your speech. Pay for the Starter edition to invite 150 participants or the Business edition to create online meetings for up to 200 participants.
Get in touch with your colleagues easily from the comfort of your own home and explore all functionalities of the amazing tools mentioned above. If you know a few more good ones - let us know in the comments below!