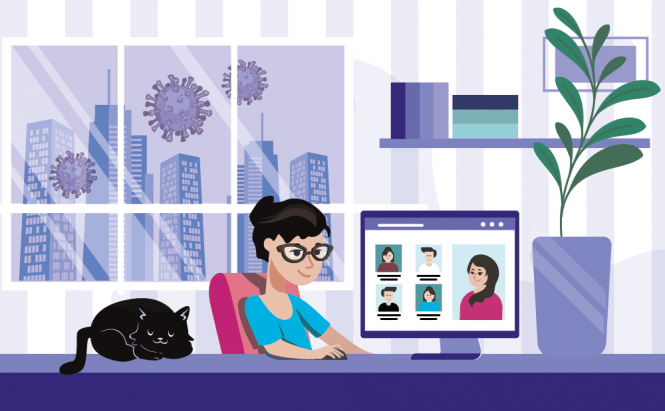 Top 5 work-from-home software to run video conferences
Life is different and will be so for an uncertain period of time. Of course, we all take COVID-19 measures responsibly so we try to stay socially isolated to slow the spread of coronavirus, however, it doesn't mean that we have to cancel all our plans. If you are able to remotely work from the safety of your houses, you need decent video conferencing software to make group video calls and collaborate with colleagues. Here are the top 5 work-from-home tools that will simplify your life.
Video conferencing tools boast the same functionality: they share the screen of your desktop with your teammates, allow for muting microphones, chatting and typing messages.
Download a free Windows version of Zoom for one-on-one video calls or invite 3-4 people to join your video conference for 40 minutes. Pay $19.99 monthly to organize business meetings for up to 100 people.
You need a Google account to invite your colleagues to Hangouts by email addresses or sending a link. Set up a video call with 25 people or organize an audio-only hangout for 150 people. Keep in mind that it's an online client, you can't download it for your Windows PC.
Try Slack to start and join 1:1 video and audio calls for free. Buy the Standard account to make calls with up to 15 members of your workspace.
The Slack's decent alternative is Microsoft Teams, it's a perfect pick for you to host online meetings with up to 250 people if you have a Microsoft Office 365 Bussiness account. It costs $8 per user per month.
Make use of ClickMeeting for free for 7 days to organize live webinars with 25 attendees and online meetings for 5 people. Then you have to pay $25 per month for a Live plan.
Stay corona free and flawlessly get in touch with your colleagues!