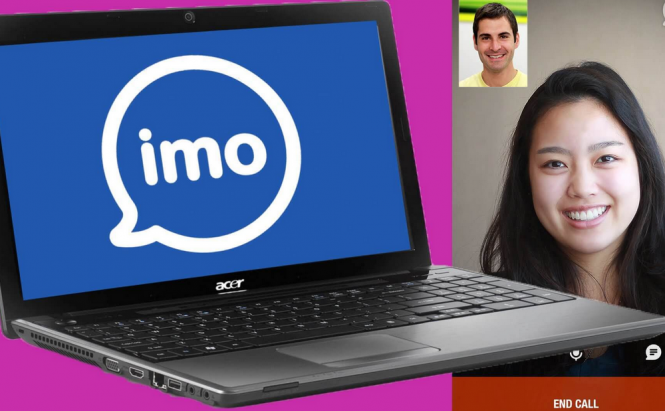 IMO: free video chat service for Windows
+-When it comes to applications for Instant messaging and video chatting, there are quite a few options available on today's market, including some very popular names like Skype, Hangouts or Facebook's Messenger. However, if you're someone who's constantly looking for new things, IMO Messenger is a cool tool to try out. Even though the application isn't as well-known as the previously mentioned names, it's free and you won't be missing any important features.
What is IMO?
IMO is an application that will allow you to communicate via text, call or video call with other people over the Internet. The tool supports both one-on-one chats as well as group sessions and all your communications are encrypted. In order to use IMO you will need a working Internet connection and all the parties involved need to have the app installed on their devices.
How do I use IMO?
Unfortunately, in order to be able to use IMO on your Windows PC you will first need to install the application on your smartphone. That's because the app looks through your phone's contact list to find other people who have it installed and asks you to add them as friends. You can also invite everyone that you want to install IMO and start communicating with you there. Once installed on your mobile device, the app will also require access to your notifications so that it can alert you when you're being contacted and access to your phone number as that will be your ID.
Once IMO Messenger is installed and ready to go, all you need to do is to click on the contact that you wish to talk to and you'll see buttons for messaging, calling or video calling them. For group video calls, click the New Group Video Call button, then select the people you want to invite and you'll see a notification each time one of the participants accepts your invitation.
Does IMO have any cool features?
As far as communication tools go, IMO offers pretty much all of the standard features. Firstly, it's a cross platform app working on Windows, iPhone and Android, which meas that you can talk to your friends no matter what devices they may have. Secondly, if you like to communicate using more than just your words, there are hundreds of free stickers available and emojis, you can easily send GIFs, pictures or videos to the other person and there's even a drawing pad if you want to get really creative. The thing that I really liked is that conversations can only be initiated between people who have already added each other to their contacts lists; that's great because it will prevent all kind of bots from bothering you with their annoying ads. Lastly, you can block people that annoy you and delete recent conversations and searches from the app's logs.
In case you're interested in reading about other communication tools, you should check out some of our older stories such as: "Top 5 apps to help you send secret messages on iOS", "Top tips & tricks to master your Skype" or "Best IM Chat Alternative Applications For PC".