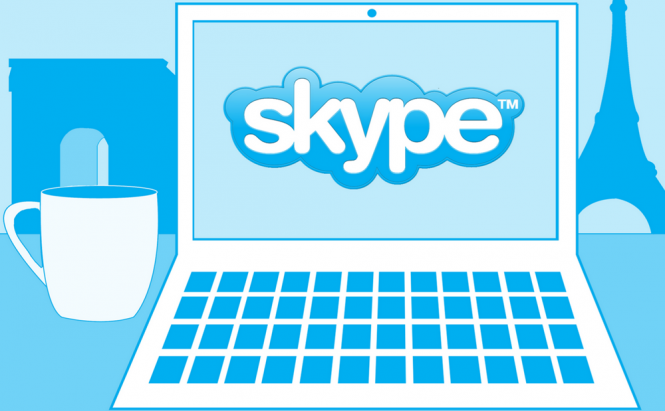 The best Skype tricks for advanced users
Skype is one of the most popular communication apps, especially for those who want to make audio or video calls. However, even though Microsoft's application has been around for quite a few years now, most of its users still don't know everything it can do. The application has numerous features that are a bit harder to run across and this is why, I've decided to write an article and show our readers some of the best Skype tricks for advanced users.
Screen sharing
Share your screen
Many people don't know that Skype has a screen-sharing feature, which is great if you have contacts who ask you to troubleshoot their PCs. Once you're in a call with somebody, click the Call button from the upper menu bar, then press Share Screen and a new window will pop up allowing you to select the area of your display that you want to share. Just so we're clear, this won't allow the other person to control your PC or your mouse, but just to see your screen.
Use multiple accounts simultaneously
Running a secondary Skype
In case you have two Skype accounts, you can log into both of them at the same time without any third-party tools and without using a different Windows account. All you have to do is to create a new Skype shortcut on your screen, then right-click it and choose Properties. In the window that opens up, go to the box named Target and at end of what is written in there type "/secondary" (without quotes), like you see in the image to the right. Run this new shortcut, and voila!
Text-based commands
Text-based commands are an important part of maximizing your efficiency and becoming a true power user, especially if you're in charge of chat rooms or have secret group meetings. In case you want to see all the available commands, the complete list is posted on a dedicated page on Skype's support page. Here are a few of the ones I frequently use:
/me <text> puts your nickname in front of what you're writing, so you can talk about yourself in the 3rd person;
/set banlist +<Skype ID> or /set banlist -<SkypeID> bans or removes the ban for the specified person;
/alertson <text> will display notifications whenever your chosen text is written in the chatroom.
Sending files to multiple contacts
Unless you're already in a chat room or in a conference call, being able to send a file to multiple people at once can be quite difficult. The best solution for this, especially if this is not a one-time event or if you want to share multiple files is to create a group for those contacts. In Skype's window go to Contacts --> Create New Group and add the users that you want, then once you're done, right-click the group, pres the Send files... button and select the desired items.
Now that you've seen the best Skype tricks for advanced users, you may also want to read some of our stories related to Microsoft's communication tool like "Top tips & tricks to master your Skype" or "5 best Skype alternatives to use at work".