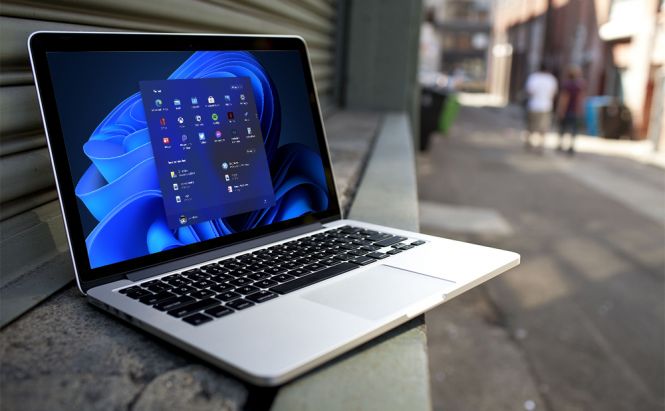 Windows 11 22H2: First Major Update of the New OS
First launched in October 2021, Windows 11 came out as the first name change to Microsoft's enduring operating system in more than six years. Available as a free upgrade for Windows 10 users (version 2004 or higher), the new OS wasn't a revolution or dramatic change, but still introduced a number of decent new features to facilitate desktop navigation and workflow. Among the main enhancements were a refreshed, more Mac-like interface, personalized widgets, versatile virtual desktops as well as Android app integration to download and run mobile applications on your PC. Since then, the tech giant has been rolling out constant additions and improvements to its stable release, intending to deliver continuous innovation to all Windows aficionados. Although Windows 11 has been extended with a truckload of new functionality in a February big update, the major official version of the year was unleashed only at the end of September. So, there was enough time to explore all the functional changes and make use of the most notable ones, which are described for you below.
The best 10 new features for Windows 11 22H2
1. Customizable Start Menu with App Folders
In the new version 22H2, users can customize the 'Recommended' section in the Start Menu, picking one of three different types of layout: 'More pins', 'Default', and 'More recommendations.' This much-needed change allows reducing the number of recommended items, that are quite annoying, and adding more pins of essential apps. Hopefully, the next release will make it possible to disable and remove the whole 'Recommended' area.
Three Different Types of Layout
Another great new feature of the build lets users create app folders in the Start Menu, which has been much anticipated by the entire Windows community. Just like in Windows 10, simply drag an app onto the icon of another one and form a folder with shortcuts. If you like, add more apps, rearrange their order within a folder, or remove unneeded ones.
App Folders
2. More Versatile Taskbar
The Taskbar in the latest update also includes drag-and-drop support, which has been a valuable feature for years in the previous Windows OS, but missing in the first release of Windows 11. The improvement brings the ability to drag and drop executable files to the Taskbar, which creates shortcuts providing easy access to them, especially handy when editing media.
Drag-and-Drop Support
For those who always have multiple simultaneously running apps, the Taskbar Overflow feature will fit the bill. In case there are too many opened apps to navigate on the taskbar, it offers an additional menu to easily switch and launch hidden apps.
Taskbar Overflow
3. Improved Snap Layouts
For flawless multitasking on your PC or tablet, Windows 11 has a real hit in its arsenal – Snap Layouts. To easily arrange windows when you work with multiple monitors, just drag an app window to the top-center of the screen, and this will reveal all the Snap Layouts options. Drop the window onto a preferred one and use Snap Assist to organize all running apps.
Snap Layouts
What's more, there's a convenient keyboard shortcut Windows key + Z to open Snap Layouts with a numeric label, which makes them much easier to identify. Just press the number of a layout and the window will be snapped in the desired position.
Labeled Snap Layouts
4. Clipchamp Free Video Editor
Among the best enhancements of Windows 11 22H2 is the new built-in video editor Clipchamp. Acquired by Microsoft last year, now it comes as a default pre-installed tool to trim, split, and rotate video files. Besides, Clipchamp supports a screen recorder feature, allows applying a set of filters and templates to a video, and generates media files without watermarks. Compared to what the previous Windows systems used to offer for video editing, this is undoubtedly a big leap.
Clipchamp Video Editor
5. Improved File Explorer with OneDrive Integration
The update brings a slightly leveled-up File Explorer with a new Homepage and more refined OneDrive integration. For more straightforward control over your cloud storage consumption and file syncing, there's a OneDrive icon in the top-right corner of the File Explorer interface. It indicates the sync status and storage information straight from the app. On the drop-down menu the icon opens, there are also buttons for Settings, Online Viewing, and the Get More Storage option.
OneDrive Integration
6. Power & battery Page
Those laptop and tablet users who care for battery life will especially appreciate the new 'battery approach' in Windows 11 22H2. Along with the light and dark modes the system supports, Task Manager offers an Efficiency mode to facilitate control of any offensive apps and make them consume less power. An addition, on the Power & battery page, the default Screen and Sleep values can be easily customized to save power and reduce carbon emissions, when your PC is idle.
Power & battery Page
7. Sharing improvements
The file-sharing experience has been enhanced as well. Thus, if you opt into sharing a file within the File Explorer, it will suggest a list of contacts you can share this file, apps, or any other content with.
Sharing Improvements
8. Folder Previews
For more user-friendly navigation, there's a minor change yet a valuable feature in the system, which allows previewing the contents of a folder before opening it.
Folder Previews
9. New Keyboard Shortcuts
Every Windows system provides useful hotkeys to access its functionality with a keyboard. So does Windows 11, while the 22H2 update brings some additional new keyboard shortcuts, which efficiently save time compared to step-by-step navigating through the system's settings. So, as described before, press Windows Key + Z to open labeled snap layouts. The Shift + Right-click combination will show the classic context menu instead of its alternative with fewer options. Windows Key + A and Windows Key + N open the quick settings and notification center flyouts respectively. Ctrl + T creates a new tab, and the Ctrl + W shortcut is used to close a tab. It's also possible to apply the Ctrl + Shift + C combination to copy the item path, when a user selects a file or folder.
10. Suggested Actions
This smart feature brings up inline flyouts that suggest creating actions based on the information users copy. For instance, when a phone number is copied, the system offers to make a phone call via Skype or Microsoft Teams. Likewise, if you copy a date, the 'Suggested Action' will be to set a calendar event.

As you can see, the major update of the new Windows 11 offers a versatile user experience with a lot of handy features, easy-to-navigate settings, or efficient keyboard shortcuts. Hopefully, all Windows stable users will enjoy such an array of improvements and optimizations, and if you're one of them, you're welcome to share your ideas and experience in the comments below.