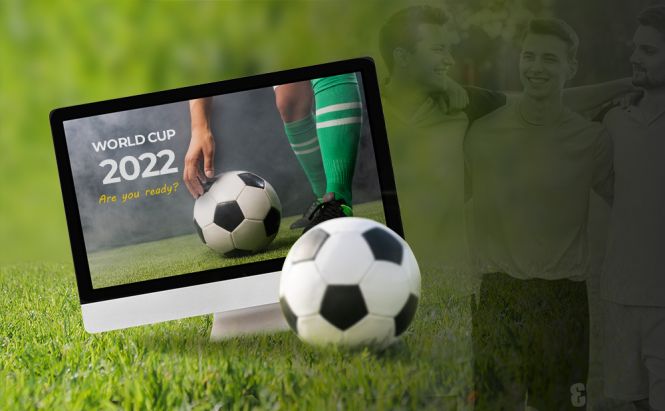 Best software to enjoy the matches of the FIFA World Cup
FIFA World Cup 2022 is undoubtedly the most anticipated event of the year for football fans. The 22nd edition of the biggest single-sport competition is just around the corner. This year, it will take place in Qatar from 20 November to 18 December 2022. If you're not lucky enough to attend the tournament and watch football matches at the stadium, there are still many options to keep up with the results. We've wrapped up the best software solutions that will deliver the scores, stats, standings, rankings, and latest news to your Windows PC.
1. Onefootball
Onefootball
If you want to stay updated with all the latest football news and be the first to get results of the FIFA World Cup, Premier League, Champions League and other international championships, Onefootball is a great solution. You can select to receive push notifications on scoring to never miss a thing during matches and read minute-by-minute live commentary. Moreover, the software will provide you with detailed analyses on football matches, news on particular clubs, and allow you to predict the result of the match using its Oneplayer option.
2. Sofascore
SofaScore
As its name suggests, SofaScore allows you to get all the sports results in real time right from the comfort of your sofa. The solution will come in particularly helpful for those who want to simply get the latest scoring as soon as it's available, as well as for those looking for detailed football statistics for every game. Read news, preview matches, watch video highlights, and get notified about live scores. Moreover, you can follow your favorite teams, players, or even complete leagues. The AttackMomentum feature includes graphs that let you get a clear picture of what's actually happening.
3. LongoMatch
LongoMatch
For those looking for a detailed video analysis tool, LongoMatch is a perfect option. The solution provides very deep information that analysts can use to examine the individual performance of a football player or of a team. You can watch a play from up to 8 different angles using the multi-camera analysis option, and zoom in and out to get a closer look. Moreover, with LongoMatch you can examine performance reports and get all statistics details, including number of goals, penalties, fouls, assists, possession percentage, and other data. Personalize the system's analysis dashboards to make it most comfortable for you and export the analysis data in XLS CVS, or XML files.
4. MSN Sports
MSN Sports
MSN Sports is another app to stay updated with the latest football results. Select your favorite sports unions from a list of over 150 leagues and view detailed team information on them. Flip through galleries of images, watch the latest video content, follow your favorite teams and players, and view the latest scores and news straight on your Windows Start Screen. The game analysis option will let you examine the actions performed during matches, and standings will allow you to compare football teams and players.
These solutions will help you stay updated with the world of sports and be the first to know the results of all football matches, as well as get deep statistics of your favorite team and detailed analysis of football games in order to come up with accurate predictions.