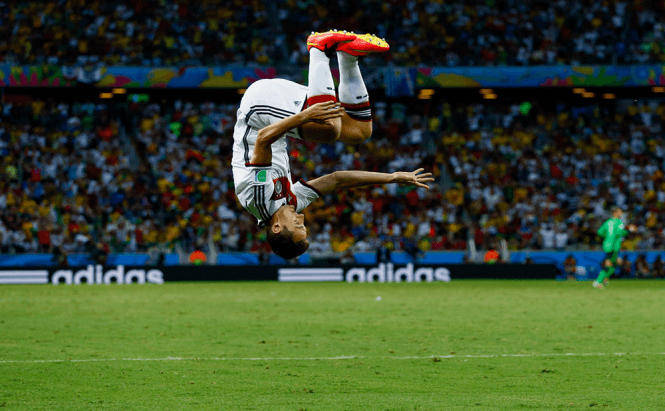 Best Football Simulators
A football simulation game is one of the most successful types of video games. Every football fan would like to be able to put himself in the shoes of his idols, and computer games offer one of the easiest ways to make it happen.
Which football simulator is the best?
FIFA 14 Panoramic View
Well, I guess that depends. The four major names on market are: FIFA, Pro Evolution Soccer (PES), FIFA Manager and Football Manager. FIFA and PES are both strongly oriented at simulating the physical component of football-playing experience while the other two, (as their names suggest) are more about football tactics and strategy. Since they represent different game concepts, it wouldn't be exactly fair to compare all of them in one batch.
PES 14 Panoramic View
Pinpointing one of them as being better is a matter of taste more than anything else.
FIFA vs PES
FIFA 14 Action
Both FIFA and PES (the football player-oriented simulators) offer exceptional in-game graphics. As you can tell from the pictures, you can't really separate them using this criteria. However there are other things that might shift the balance one way or the other. The most noticeable thing is that, unlike FIFA, PES doesn't have licenses for all the players and teams. For example, all the Barclays Premiere League teams except Manchester United have names that differ from their real names. Furthermore, FIFA also has a lot more licenses for stadiums from all over the world. On the other hand, PES has a license for Champions League and Europa League while FIFA doesn't.
PES 14 Action
When it comes to the gameplay, FIFA provides a type of game that is a bit more fluid with crisp passes, smooth dribbles and perfect-looking shots. On the other hand, PES offers a more realistic playing experience with a more physical play style. Everything in PES is a bit more difficult, which can make victories more rewarding. So, which one should you buy? I can't really say. FIFA will make you feel like a superstar while PES will make you work hard for your accomplishments. The ball is in your court.
FIFA Manager vs Football Manager
Football Manager 14
Comparing two of the biggest football simulators (FIFA Manager and Football Manager) is a bit easier as they are very different in a lot of regards. Firstly, FIFA Manager will allow the player to take control of the entire club: team transfers, stadiums, tickets, jerseys, youth centers, etc. Secondly, it provides you with a private life feature that allows your in-game ego to start a family and use the salary money to buy vehicles, real estate and various items. Furthermore, in FIFA Manager you can even choose one player from your team and control him during the match.
FIFA Manager 14
Football Manager has a much larger and more accurate database (players, technical staff, etc). It offers more coaching and tactics options and the advice you get from your staff is more useful. One of the strongest points of this franchise is the scouting network, which made accurate predictions about real-life future superstars on multiple occasions. Which of the two is actually a better game is no longer a debate since EA Sports conceded this battle and decided not to publish a sequel to FIFA Manager 14.
Since it's all a matter of personal taste, let us know which of these games do you prefer?