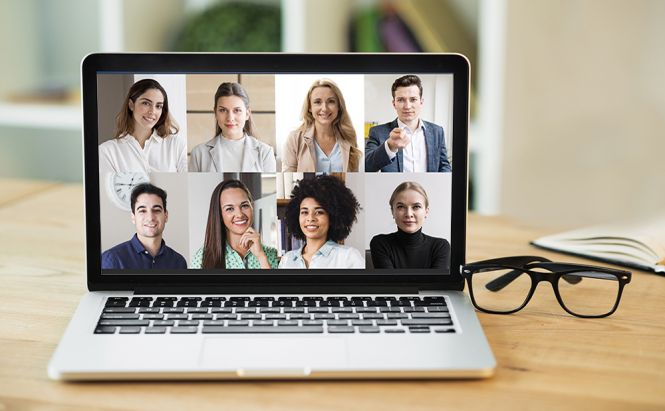 Best Zoom alternatives for video calling in 2022
Zoom remains one of the most popular workplace apps around today. Many had doubts that the video-chatting tool would manage to stay relevant the moment people all over the globe return to the office, but the company showed it can perfectly thrive in the post-pandemic world. However, if for any reason you don't want to use Zoom, there are plenty of video chat apps on the market that can replace it. In this article, we've compiled a list of the most popular Zoom alternatives for video calling and conferencing, so that you can pick the best one for you.
Skype
Skype (Image credit: Skype)
When it comes to online meetings, Skype is likely the first thing that comes to mind. In fact, Skype was the first mainstream video calling application, so our list starts with it. The VoIP service now comes with the Skype Meet Now feature that can hold up to 50 users. Moreover, users no longer require to sign up for an account or download anything. Meet Now offers such options as screen sharing, a chat function, and emoji reactions. In addition, recordings of audio calls and video meetings can be stored for up to 30 days. Skype is free to use and intuitive - it's even easier to use than Zoom. The only Skype's drawback is that it allows for smaller group calls than Zoom. In other terms, it is an excellent tool.
Microsoft Teams
Microsoft Teams (Image credit: Microsoft)
Microsoft Teams is tightly integrated with the rest of Microsoft 365. So, if you rely heavily on Microsoft, Teams is a great option. This cloud-based video conferencing tool can handle up to 10,000 participants and offers various collaboration options, such as screen and file sharing, digital whiteboard, meeting chats, and other. In addition, you can record all meetings and store them in the cloud. Microsoft Teams also boasts such accessibility features as live captions and transcription. What's more, the collaboration platform fully integrates with Microsoft's Office 365 and offers the essential messaging features like emojis, stickers, and GIFs. Microsoft Teams has a free version, the upgrades start from $4 per user per month.
Google Meet
Google Meet (Image credit: Google)
Google Meet is an excellent solution if you're looking for a Zoom alternative. It allows you to hold video calls with up to 250 people while the free version of the service allows up to 100 participants. You can send a meeting link to people outside of your company, record meetings and save them to Drive or Calendar as an event. One of the great advantages of Google Meet is that it is seamlessly integrated with all products in Google Workspace. Just like Zoom, the video-communication service allows you to split up calls into breakout rooms and customise backgrounds. Paid plans start at $7.99 per person per month and offer low-light mode, noise cancellation, and other extra options.
Discord
Discord (Image credit: Discord)
Discord is another free Zoom alternative. It is particularly popular with gamers, mostly because it allows for streaming in the app itself. However, the communications tool can be used by those interested in more general-purpose communication. With Discord, you can create large encrypted rooms, use video, audio, and text-based chats, or switch between a webcam and sharing your screen. The app offers the option to share files, but the free version allows for sending files just under 8MB. With the paid Nitro plan, you can share files up to 100Mb each.
GoToMeeting
GoToMeeting (Image credit: GoTo)
GoToMeeting is a powerful Zoom alternative, full of handy options like the ability to record meetings and share your screen, calendar integrations, personal meeting rooms, meeting transcripts, and more. With GoToMeeting, you can hold conferences with up to 250 people and have up to 25 webcam feeds during calls. The web conferencing tool employs strong encryption mechanisms using 128-bit keys to protect the data stream and 256-bit encryption to secure text chat information. The solution offers a 14-days free trial to use the product before purchasing it.
Here's a list of powerful options if you're in the mood for a replacement. When selecting a Zoom alternative, take the time to examine every option before making a decision which solution fits best.