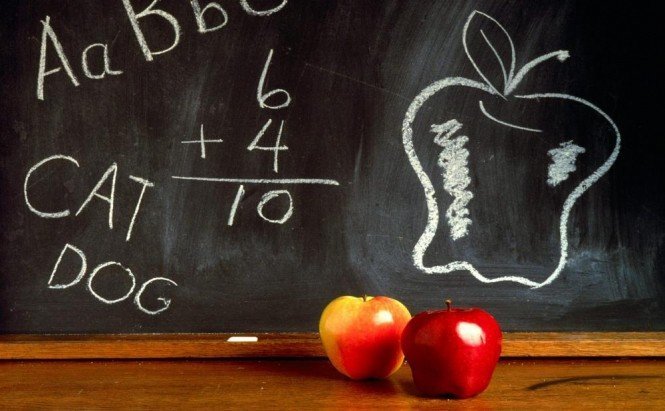 Back-to-School Apps
Remember those student days of yours? Purchasing tons of books, preparing for tests, trying to hammer out a schedule - yeah, those were hectic times. Now, with the ubiquity computer devices and the variety of software programs, many students have chosen to gear up for their classes or exams in a modern way: instead of carrying loads of stuff around, they just fire up their laptop or tablet and get around their school hardships by means of various apps. Now hold this idea, and I'll show you some of the best free apps to make your studies easier and make the most of them, which should be pretty handy.
Cloud Storage: Dropbox and Google Drive
We all have at least once found ourselves in a situation when our computer would crash at a crucial moment, just in the middle or our working on some important documents, and we'd realize that we forgot to make backups of those documents. Or maybe you did make a copy, but your thumb drive died and you had to rush back home for a new copy. In cases like this, Dropbox could be a life saver. It backs up your files automatically and saves them on its cloud storage, allowing you to access them on other devices from anywhere. All you need is just install Dropbox on all the computers you're going to use and enable auto-backup. That's it.
Another cloud storage service that you should try is Google Drive. Basically this service offers the same features as Dropbox, but it can also boast its wider sharing options and, more importantly, online editing of several types of documents and inbuilt previews of even more types of files. Another nice thing about Google Drive is that the free storage space you're given is 5 GB, while Dropbox only offers 2 GB.
For me, the whole idea of cloud storage is ingenious, especially for those who always leave things behind and are in general careless about their important documents. Even if I happen to forget to bring my assignment to the office, I'll be able to access it from Dropbox or Google Drive, copy it, or send everything I need to my boss right away. The best thing about online cloud storage, it's absolutely free for personal use in most cases.
Textbooks: Amazon Kindle For PC
We all know that education always requires buying a lot of books and other written materials, some of which are not so easy to find. There are, of course, online stores and libraries that lend us a hand, and one of such helpers is the popular online bookstore Amazon. Not too long ago, they launched their Kindle app for PC, which allows you to download and read any textbooks without having a Kindle device - sounds tempting, right? Factor in that you can even get some of the books for free and you've got a real killer. This is hardly anything miraculous in this day and age, that's true; but the opportunity to have your textbooks on you without actually carrying them around is literally a huge weight off your shoulders.
Time Manager: Google Calendar
Well, if you're a student, you have to keep track of all your assignments, schedules, curricular activities, extracurricular activities, exams, and grades - that's a given. It would probably make sense to keep all that info in one place - enter Google Calendar.
This is where you can create your personal calendar of events and activities, and set up reminders for upcoming events so that you don't miss anything (you can have a pop-up reminder or one via e-mail). What is more, if you're an all-around man, you can use this app to create multiple calendars for different purposes (say, one for your studies and one for work). To me, it's the best way to keep yourself on the right educational track.
Communication: Skype
Whether you like it or not, you still have to get in touch with others from your educational circle: ask them for hints, do collective assignments remotely, this sort of thing. In this case, a video chat client will come in handy, and Skype is still holding the crown here. It offers everything you need in terms of communicating with others: video calls, online conferences, phone calls, and SMS. Most of these things are free, so you don't have to worry about piling up cellphone bills.
Of course there are other programs that can help you out in class, but these five will probably have the most impact on your workflow, changing the way you study and live as a student. Still, if you have another great app for school on your mind, please comment below and share it with others.
Video credit: YouTube