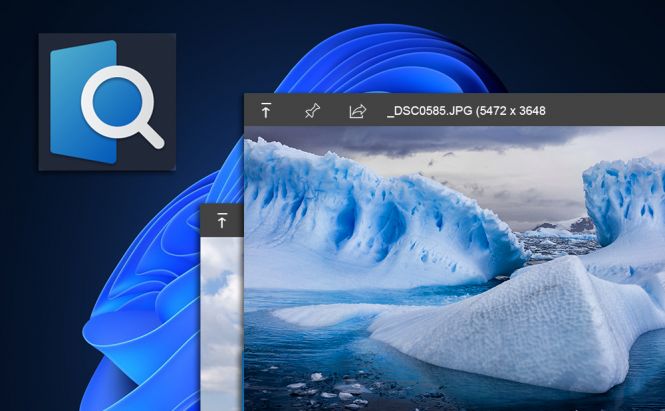 A popular feature from macOS could arrive on Windows 11
Microsoft could roll out a new feature that the company is reportedly experimenting with right now. The new option is called Peek, and it is rather similar to Apple's Quick Look, a pretty handy feature that lets macOS users quickly preview files like images, videos, and documents by pressing the Space key. It is particularly useful when you're browsing through a collection of multiple media files and if you want to delete only a specific image or perform quick edits on it.
At the same time, Peek will not provide editing capabilities and some other tools available in Quick Look straight after the release. They will probably appear later.
The functionality will presumably be available for Windows 11 and Windows 10 users and come as part of PowerToys, a set of utilities for personalizing the operating system.
It is worth mentioning that Quick Look appeared on macOS about 15 years ago, but Microsoft considered copying it only now. Note that Peek is still a prototype, and usability testing is in progress. The release date is not yet confirmed.