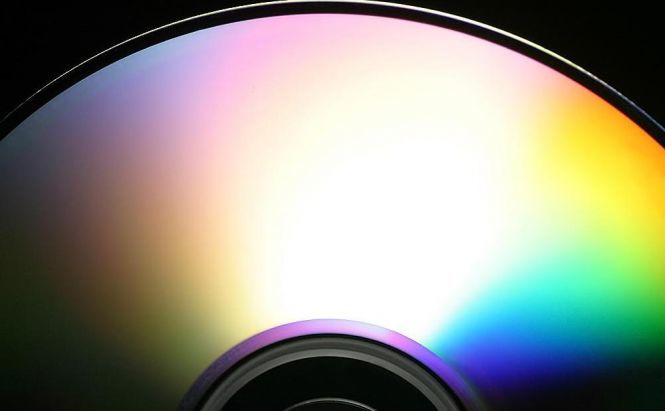 Top 10 DVD Burning Tools
Nowadays, DVDs aren't as popular as they used to be. Most people prefer to store their files on USB memory sticks, external hard-disks or on the cloud. However, there are still those of us who like to have their own DVD collection that can be easily accessed and shared with friends. In case you are looking for a top of the line DVD burning tools, here are the best ten applications that I know of.
10. DVD95Copy
DVD95Copy
DVD95Copy is a fast tool that can burn your files in less than 30 minutes. As you've undoubtedly guessed from its name, this tool is mainly used to make clones of DVDs as it can keep all the original content (including menus, soundtracks and subtitles). If all you need to do is copy a movie DVD so that you can add it to your collection, this will be a tool for you. However, if you need settings that are a bit more complicated, you would be better suited searching elsewhere for a solution. The biggest drawbacks for DVD95Copy are that it doesn't work on Windows 8 and it doesn't support dual-layer DVDs.
9. ImToo DVD Copy
ImToo DVD Copy
ImToo DVD Copy is a reliable DVD burning tool that offers support for dual-layer discs and that allows you to create custom DVD copies (by letting you choose the subtitles and soundtracks you want to use). Furthermore, the application is capable of making 1:1 copies, compressing DVD 9 to DVD 5 and copying the contents of your DVD to a folder or an ISO image. Its interface isn't exactly great looking but it's easy to learn even for complete beginners and features a movie preview window which is always handy.
8. DVD-Cloner
DVD-Cloner
DVD-Cloner is another application mainly designed for making 1:1 DVD copies. The good news is that this tool has an extensive functionality being capable of working with Blu-ray DVDs as well as DVD-5 and DVD-9 Disks. DVD-Cloner offers you the possibility to create exact copies (clones), to split a DVD-9 into two DVD-5 disks without using any kind of compression or to merge multiple disks into a single BD-R/RE. Other advantages include the program's optimization for multi-core CPUs (which makes it able to take full advantage of your system's resources, thus increase the burning speed) and the ability to read the content from deteriorated (scratched) DVDs.
7. 1Click DVD Copy
1Click DVD Copy
1Click DVD Copy is a reliable tool that can help you burn and clone DVDs. The application is capable of working with dual-layer disks and DTS audio, allows you to customize the copies that you create and enables you to copy the content from DVD-9 disks into DVD-5. The two things that make this application really cool are its GUI which is surprisingly easy to understand and control, and the swiftness of the burning process. The downside is that just like DVD-Cloner, 1Click DVD Copy is a bit more expensive than most other applications of its kind.
6. DVD Flick (Freeware)
DVD Flick
DVD Flick is a tool mostly designed for those who want to enjoy the movies stored on their computers in high-quality of their DVD players. This program supports a large amount of computer specific video formats (AVI, MPG, MOV, WMV, ASF, FLV, MKV, MP4, etc.) and can easily convert them into content supported by DVD players. The application also allows you to add your own menus, subtitles and audio tracks or create DVDs from multiple videos. Even though it isn't as powerful as some of the other tools on this list, DVD Flick ranks so high because using it won't cost you a thing.
5. NCH Express Burn
Express Burn
Express Burn is very close to being the complete package. With this tool you can burn CDs, DVDs, Blu-ray disks, etc. The tool gives you access to several neat features such as the possibility to create your own menus, the capability to normalize the audio on your disks or the ability to determine the time interval for the pause between songs on audio CDs. Additional advantages include a fast burning speed, the ability to preview any media file before permanently burning it on your disks and a friendly user interface.
4. 123CopyDVDGold
123CopyDVDGold
With 123CopyDVDGold you get the ability to create DVDs from the movies on your computer as well as to save the content of your disks into formats compatible with your iPods, PSPs and other mobile devices. This application enables its users to create DVD movies from Tivo or DVRs and utilize the embedded video editor to customize the content of their disks. Unfortunately, if you need Blu-ray or dual-layer disks capabilities, you are going to have to use the Platinum version instead of the gold one, which is a bit more expensive.
3. ImgBurn (Freeware)
ImgBurn
ImgBurn is one of the most popular disk burning applications on the market. Although it is a lightweight program that you can use for free, ImgBurn is also a powerful and reliable solution. This tool lets you burn movie DVDs as well as audio and data disks, or copy the content from DVDs to your hard-disk. Furthermore, it supports CDs, DVDs, Blu-ray disks as well as HD DVDs and its advanced settings allow you to customize the output discs so that the results will always fit your needs.
2. Nero
Nero 11
Probably one of the most popular applications that I've ever seen, Nero has been on the market for a very long time. When it comes to disc burning, this suite can pretty much do it all. You can burn movie DVDs, create audio CDs, work with dual layer disks, write Blu-rays, etc. Unfortunately, this tool is better suited for those who already have some experience in the field as the amount of tools and features might be a bit overwhelming for novices. Furthermore, the complete suite costs quite a lot, and this can be quite an impediment for the average user.
1. Ashampoo Burning Studio
Ashampoo Burning Studio 11
Ashampoo Burning Studio has all the qualities required to be at the top of our list. This application is fast, easy to operate, offers an extensive functionality and is surprisingly affordable. The tool enables its users to burn CDs, DVDs or Blu-rays and allows you to copy the content of your disks into the ISO, CUE or ASHDISC format. One of the things that I like the most about Ashampoo Burning Studio is that besides all the normal functions that such a tool should have, it also enables you to create your own labels, booklets and disc cover designs.