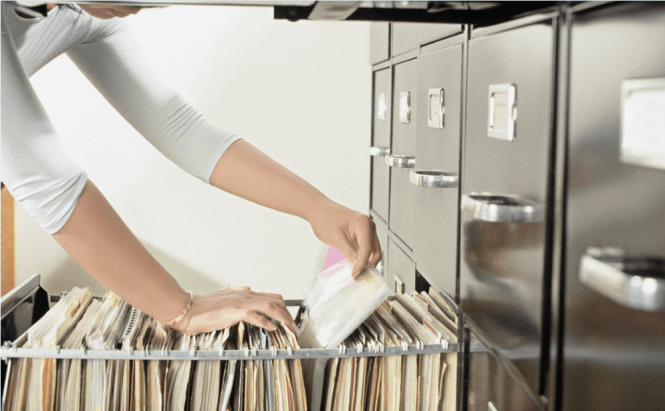 Top 10 Free Tools to Replace Windows Explorer
There are many times when Windows Explorer, the standard file manager offered by the Microsoft operating system, can be ineffective. This is why a lot of users choose to use a different file explorer, one that offers them a more convenient solution. Here are top ten free Windows file managers that you can find.
10.Better Explorer
Better Explorer
Exactly as its name suggests, this tool is a Windows Explorer clone with a slightly more advanced functionality. What's nice about this file manager is that it offers an interface that you are already familiar with, so you won't have too much trouble adjusting to it. Furthermore, this application offers support for archived files, allows you to conditionally select files (using various filters) and enables you to create and manage a list of favorite files and folders. The thing I dislike about Better Explorer is that it only offers a single panel view, so copying files between different folders still requires a lot of maneuvering or two instances of the application running simultaneously.
9. MultiCommander
MultiCommander
MultiCommander is a tool that was originally distributed as shareware but changed to freeware a few years ago. This file manager stands out by being highly customizable (the user can easily modify the way the program looks and feels). Moreover, it offers direct access to Windows tools such as Task Manager, Calculator and Notepad and provides extensive file operations features. The downside is that it seems to be designed specifically for advanced users. People who don't have a lot of computer experience might have some trouble finding their way around the multitude of buttons and icons.
8. Q-Dir
Q-Dir
Q-Dir is an interesting application which tries to offer as much functionality as possible. Its interface can be easily split into four (or less) panels, so you will be able to quickly perform file operations across various folders and drives. This free application also enables you to create and manage lists with favorite folders or files and allows you to use multiple tabs. Furthermore, Q-Dir also offers a portable edition and is one of the most stable programs on the list.
7. Explorer++
Explorer++
This free application allows you to use multiple tabs, is highly customizable and offers access to Windows commands such as the Command Prompt Windows (Cmd). Furthermore, its GUI allows you to use multiple tabs, enables you to create bookmarks and offers powerful file operations functions. The downside is that, once again, you can only use one panel at a time, so moving or copying files can easily become a hassle.
6. NexusFile
NexusFile
What most appreciate about NexusFile is its modern looking interface which is a fresh change from the ones offered by standard file managers. However the color scheme of the GUI, can be a bit annoying and trying to change the color of the toolbars and menu is really difficult. In terms of features, this free tool stands out by allowing you to set a certain folder as your Work Folder which can be instantly accessed by pressing a keyboard shortcut. Its innovative folder tree is also a big plus.
5. Nomad.NET
Nomad.NET
Nomad.NET is a cool file manager, but unfortunately it seems that it won't get any more updates. This application offers you quick access to the Command Prompt Only window as well as to important Windows folders such as My Documents, Program Files, Desktop, Downloads, etc. With this program, you can create bookmarks and use a Run As command which experienced users will find quite handy. The biggest disadvantages come from the lack of a history log and the absence of multirenaming functions.
4. CubicExplorer
CubicExplorer
CubicExplorer is another free file manager that you might find very useful. It offers a multi-tabbed interface and allows you to bookmark your favorite file and folders. The tool has a clean-looking GUI (very similar to Windows Explorer), but is one of those applications which can only display one panel at a time. What's actually quite interesting about this program is that CubicExplorer lets you create a set of file shortcuts which you can utilize at a later time.
3. FreeCommander XE
FreeCommander XE
This really powerful tool offers you an easy way to access many of the important Windows commands and folders. A great thing about FreeCommander XE is that it features some of the most powerful search functions that you can find, including the ability to locate files within your archives. The two-panel interface has a very neat look and is highly customizable. One of the things I appreciated the most is the program's capability to split and join your files. What I don't like is that, by default, the program uses Windows Explorer for its file operations, and we all know that there are much faster ways to get things done.
2. Master Commander
Master Commander
Sometimes simple is better. This straightforward application helps you get the job done without offering too many unnecessary customization options. Master Commander embeds a HEX editor, a bookmark manager as well as a history manager and allows you to work with multiple tabs in each of the two panels available. What's really cool is that it offers a text editor with a syntax highlighting function that works for most programming languages. Furthermore, one other important advantage is the program's capability to create ISO files. Lastly, Master Commander embeds a process manager, a download manager and a CD / DVD burning tool.
1. Unreal Commander
Unreal Commander
As far as I know, Total Commander is one of the most (if not the most) effective and popular file managers. No, I'm not talking about the wrong program here, I'm just trying to tell you that Unreal Commander is incredibly similar to Total Commander, and that is why it the best free tool of the kind that you will find. This application lets you use multiple tabs and helps you save your favorite files and folders with its Hotlist function. The unique features include the ability to compare files (binary and text) and the possibility to wipe (permanently delete) your confidential data. The functions which I really liked are the ability to easily switch between the NC (Norton Commander) -style commands and the Windows Explorer -style commands and the possibility to select your favorite file viewer or text editor to be used as the program's default choice.