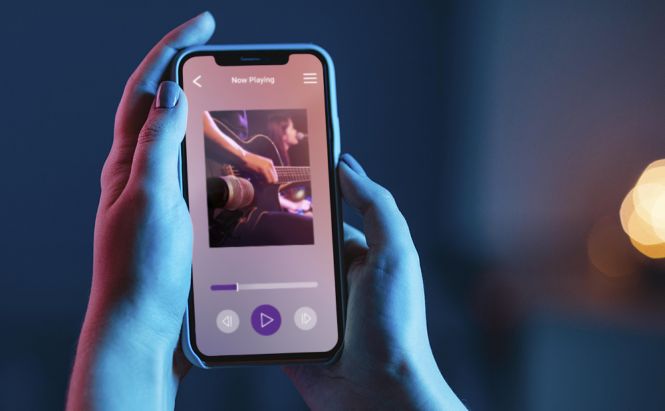 5 Best music streaming services for 2022
In today's world music and podcasts accompany us everywhere: when we're walking, going to work, exercising, or meditating. Streaming services enable us to play music on our smartphones, tablets, or computers with an internet connection. There are quite a number of competing services out there, all offering different options and plans, so it might be tricky to pick the one that fits your specific needs. We've compiled a list of music streaming services for those who find it hard to choose the right platform.
Spotify
Spotify
Highlight features
Robust free version
Extensive library of music
Awesome recommendation engine
Cons
A bit overwhelming interface
No high-resolution audio
Spotify is the world's most popular music streaming service, so it is obviously our first choice. The library of the service contains over 82 million tracks. Furthermore, Spotify is a real music social network where you can follow your favorite artists, connect and socialize with friends and comment on music news. Spotify is notable for outstanding discovery algorithms that help you find new artists as well as old favorite hits, based on what you've already liked and listened to on the app. You can use Spotify for free, but its features are limited. The free plan comes with advertisements, defaults to a low-quality 96-Kbps streaming bit rate that can be bumped up to 160 Kbps. For $9.99 a month, the Premium plan streams up to 320 Kbps.
Tidal
Tidal
Highlight features
Exclusives from many artists
Tracks in the highest quality
Cons
High subscription cost
Lacks podcasts
Tidal stands out by offering uncompressed lossless sound quality, which is highly valuable for any audiophile. The service comes with a library of over 90 million high quality songs to download or stream, music videos, backstage footage, and feature stories. Tidal provides two subscription levels: HiFi and HiFi Plus. The first one costs $9.99 per month and lets you listen to music with sound quality up to 1411 kbps, while HiFi Plus offers up to 9216 kbps along with Dolby Atmos and Sony 360 Reality support for a $19.99 fee.
Deezer
Deezer
Highlight features
Extensive library
Music podcasts
Live radio
Cons
Poor music discovery suggestions
Deezer boasts a rich library with more than 90 million music tracks, podcasts and radio channels in its database. For those looking for new music, the service offers the innovative Flow technology, which independently selects tracks they might like. The audio quality of music tracks depends on the subscription tier you sign up to: Deezer Free limits you to 128 kbps MP3 streams, while its Premium subscription delivers High Fidelity audio quality and costs $10,99 per month.
YouTube Music
YouTube Music
Highlight features
Powerful search
A huge database of live concert recordings
Cons
No Hi-Res Audio
Messy library sorting
YouTube Music offers an extensive collection of albums and songs uploaded to YouTube by musicians, labels or users themselves including official studio releases as well as community uploads. In addition to audio recordings, the streaming service provides access to a huge library of video clips and remixes. The Autoplay option is one of the most popular YouTube Music features, which automatically advances to the next song and continues playing your favorite tracks. You can try YouTube Music for free for three months. A paid subscription to Premium costs $9.99 per month and it removes ads, lets you save tracks and listen and play songs in the background or when the screen is off.
Apple Music
Apple Music
Highlight features
Integrated with the Apple ecosystem
Lossless audio
Cons
No free option
Not great personal recommendations in specific genres
Apple Music is the second-most widely used music streaming service in the world after Spotify. It has an extensive database of 90 million songs. The streaming service recommends suitable music based on the tracks you previously liked and allows you to generate custom playlists and share them with friends via a link. Furthermore, Apple Music offers playlists for different moods and author's selections. The paid plans start at $4.99 per month.