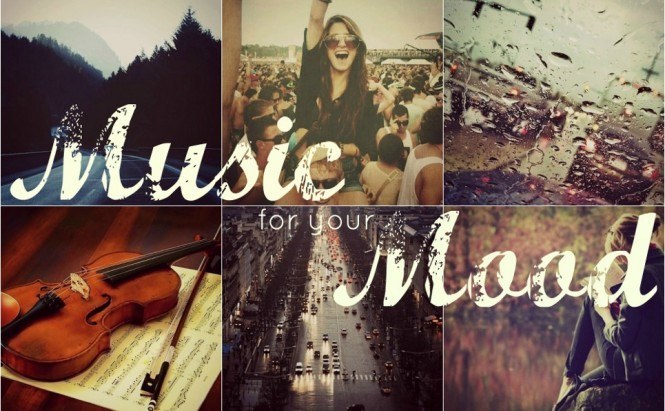 Music Apps to Your Mood
It's sunny today and you are all over yourself. Or it's cloudy and you are like a bear with a sore head. In both cases, all you need is a good piece of music but you can hardly call yourself a music expert and you're looking for some tips what to listen to. Here go the plugins of popular audio streaming services that might come in handy.
Spotify
Spotify
Spotify represents Sweden digital music software that allows you easy access to the extensive audio library. Within the app, you can enjoy the vast variety of music, from ancient spirituals to sure-fire modern hits. Spotify lets you listen to millions of tracks and hundreds of radio stations with high CD quality and share them with friends on Facebook, Twitter, etc.
You can do an advanced search for a certain melody by title, artist, year or album. Moreover, you can sync the program with mobile devices and transfer music. Just keep in mind that Spotify supports only MP3 and MP4 files. Apart form that, the software is all attention to your music tastes and mood. For instance, the Top Lists tool provides you with the option to browse the most popular tracks, match songs to your mood and design instant playlists.
The major disadvantage one can experience is that the service is available only for some European countries: Spain, United Kingdom, France, Sweden, Finland and Norway. Also, there's no way to get rid of audio ads in the free version. If you tone it down, an advertisement just makes a pause, too.
iMesh
iMesh
iMesh is a well-known American file sharing app that grants you direct access to the huge database of audio and video files. Each of them involves images, album covers and info on latest releases. The program enables you to undertake a search, browse different genres and organize the unique library to your taste. In the Discover section, click 'I'm in the mood for...' and dig a mood playlist among Getting Drunk, Coming Home, Christmas Stockings, Love Songs, Hip Hop, etc. You should press the Heart icon to add a track to your Favorites list. The app lets you learn What's Hot nowadays. For that, select a mood and look through Top Playlists and Top Songs. Besides, there's a possibility to view the fans' list of your beloved singer and make friends with them. Sounds great, doesn't it?
Last.fm Scrobbler
Last.fm Scrobbler
The software is a UK Last.fm desktop client that features Audio Scrobbler - the music recommender system. With the software, you automatically create a minute profile of your audio preferences and recommend them to your friends. The application updates your library with the music you're playing on PC or other devices. To get aware of biographies, listening stats and similar singers, you are to check out the Now Playing tab. You make use of the Controls section to tag, ban or skip tracks. Furthermore, Scrobbler allows for making friends on the Last.fm website and viewing your listening history. In conclusion, you see there is a variety of plugins to create playlists for every moment and share them with your dearest. I truly appreciate that being feature-rich services, the programs are entirely legal and DRM-protected. Despite slight shortcomings, they all are worth a try to turn your mood into music.
Title image: miamiofohio.u-la-la.com.