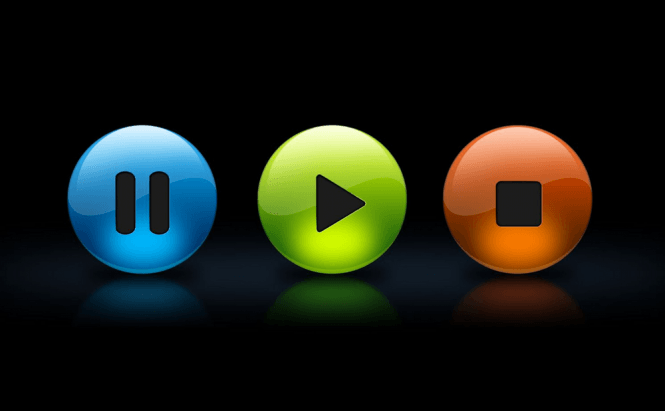 Top 10 Video Players For Windows
Since about 15 years ago when it first became a thing, I've always preferred watching movies on my computer to watching them on television. And why shouldn't I? On a computer you don't have to put up with the long advertising messages that usually interrupt the good parts, and you can pause whenever your phone rings. Of course one can argue that using a DVD player has the same advantages but that costs additional money and it restricts the number of formats that you can use. Furthermore, you can easily connect your Windows computer to your TV (especially if you have a laptop) in case you prefer watching on a bigger screen.
That being said, here are ten of the best video players that will work on your Windows PC. These tools will offer a really great viewing experience, are capable of working with an impressive number of formats and even offer some handy additional functionality.
1. VLC (Free)
VLC
VLC Media Player has been my favorite player since it first appeared on the market. While it may not have such a stylish and cool-looking interface as the other titles on this list, its functionality surpasses the needs that regular users have. For starters, there are very few formats (if any) that VLC isn't capable of playing. Even if the file you want to open is damaged, the application will first try to fix it and then play as much as it can from it. Furthermore, this tool lets you convert your files into various formats so you won't need to install additional software, works as a browser extension (which is generally better than the default player that websites use), offers a built-in radio player, helps you create video wallpapers and is capable of recording the action from your screen (even from your webcam). Lastly, VLC is an open-source project so if you are into coding, you can bring your own changes to the application.
2. POTPlayer (Free)
POTPlayer
POTPlayer is a light-weight application which is capable of playing almost every video format that you can find and offers an impressive amount of customization options and controls. While watching a video you can easily modify the brightness, contrast or hue, apply a noise reduction filter and these are just some of its capabilities. Some of the coolest features that POTPlayer brings to the table are its ability to pick up where you left off (it will resume the play from where you were when you closed the application) and its capability to automatically play the next episode of the series if you are using a matching naming system.
3. MPC-HC (Free)
MPC-HC
Media Player Classic has been on the market for quite a while now and has always been a decent player. However, the MPC-HC (Home Cinema) version offers a huge improvement and is an application that is actually worthy of being on this list. What makes this application great is that it offers support for a wide array of formats without requiring you to install additional codec packs and that it's very fast (it will start playing a file faster than the other tools of its kind). Another huge advantage is that the tool has a portable version so you can use it on other computers without having to install it. Lastly, the tool offers some very handy key commands which help you eliminate screen tearing, so you can avoid those annoying overlaying frames when watching a video.
4. DivX (Free)
DivX
Originally designed to offer its users a solution for playing the format with the same name, DivX has blossomed over the years into one of the best video players on the market. Like all the previous ones on the list, the application is capable of opening almost any video format you want and offers a bunch of handy playback controls that make the viewing experience even more convenient. Additional functionality includes the ability to burn your movies to discs and the possibility to stream media files (videos, music or photos) to PS3, Samsung Galaxy Note and other DLNA compatible devices. DivX also has a premium version which offers some additional codecs.
5. XBMC (Free)
XBMC
Even though XMBC is actually a media center tool, its video playing capabilities make it worthy of being on this list. This tool doesn't only support an impressive amount of video formats but is also capable of working with almost every subtitle format out there, so as long as they are in the same folder (the video and the subtitle file), you shouldn't encounter any kind of problems. The biggest advantages of using XMBC are the tool's ability to handle audio and video streaming and its capability to gather useful data (rating, plot, cast, etc) about the video you are watching from the Internet. What bothered me about this application is that it takes up a lot of the system's resources, so it isn't very convenient in case you want to multitask.
6. RealPlayer Cloud (Free)
RealPlayer Cloud
RealPlayer Cloud is a bit different from the others in this top ten. While it offers decent video playing capabilities, that is not the main reason why having this application installed on your computer can be highly beneficial. When you signup and install this tool, you will get 2 GB of free cloud storage space; this means that you won't only be able to open and watch video files but also share them with others. What's really awesome is that those who want to view the videos you've shared through RealPlayer Cloud will be able to watch them no matter what device and operating system they use, even if they don't have the application installed.
7. Plex ($4.99)
Plex
Plex is a well-designed tool with several unique features that make it worthy of being listed here with the best of the best. This application is more than just a player as it will allow you to sync media files between your devices so that you can watch them wherever you are and stream videos directly from your cloud storage account. To be completely objective, I have to say that the player itself is pretty regular in terms of features and design, and it doesn't support as many formats as the previous applications. However, other qualities, such as full DLNA support, the ability to create organized playlists or the possibility to easily share media files with your friends are the reasons why this application is worth checking out.
8. KMPlayer (Free)
KMPlayer
Normally, KMPlayer and the other two applications that follow would be ranked much higher. However, while testing them with VirustTotal, they were all found as possibly infected by at least one of the 57 tools used by the service. While I'm pretty sure that all of them are actually safe, you should pay close attention during the installation process as the additional software which they try to sneak in might not be so "clean". KMPlayer (Korean Media Player) offers support for most of the video formats you can encounter and is capable of playing incomplete, damaged or locked media files and compressed audio albums. Furthermore, the application offers support for live URL broadcasting, a feature that you won't find very often. Even thought there are a few times when the application may display a few signs of clumsiness when performing basic operations, it didn't get to be this popular for no reason, so it's worth a shot.
9. Zoomplayer (Free)
ZoomPlayer
Zoomplayer is a decent lightweight application that you can depend on for your video-playing needs. This tool is capable of playing a wide variety of formats including MKV, RMVB and high definition videos. One of the things that I really liked is that the program embeds a handy radio station manager that you can make use of, when you are too busy to watch movies. Additional advantages include a built-in audio equalizer, the ability to create playlists, and several image customization options such as brightness, contrast or hue adjustments.
10. GOM Player (Free)
GOM Player
GOM Player is one of my personal choices when it comes to video players. Even though its list of supported formats isn't the greatest, GOM Player impresses through a bunch of other qualities. Besides being able to easily control the playback using shortcut keys, you can also do that using Android and iOS devices which is very handy in case you're far from the computer. Another positive thing is that the program offers audio-video recording capabilities, thus giving you an easy solution for saving the action on your screen. Furthermore, the tool has three viewing modes: Normal, High-Quality, and TV Output which offers the users a very easy way to adjust the program's settings to the display that they're using. Last but not least, GOM Player is also capable of playing incomplete, corrupt, or locked video files.