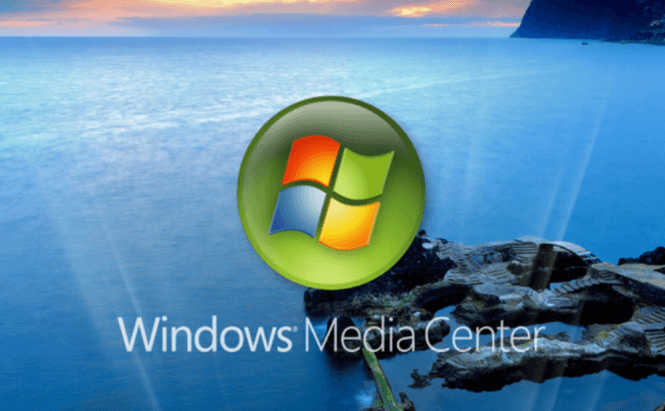 Best free Windows Media Center replacements for Windows 10
As you most likely already know (since it was covered in the "Is upgrading to Windows 10 worthwhile from your perspective?" article) Windows Media Center is no longer an embedded tool in Windows 10. Instead, Microsoft wants you to pay for a first-party DVD player that you can get from the Windows store. Since Windows 10 is a free upgrade, and the company has to pay the optical drives manufacturers for licenses, that's not completely unreasonable, but there are many people who really don't like buying applications, especially ones that they can get for free. So, here are five tools that can successfully replace Windows Media Center on Windows 10, without costing you anything.
VLC Media Player
VLC
In case you were only using Windows Media Center to play DVD and Blu-ray movies, the best thing for you to do is to download and install the VLC Media Player. This free tool offers support for both previously mentioned formats and can also double as a reliable music player. What's really cool about VLC is that it is one of the best movie players you can find (shareware or freeware), offering support for a wide range of video formats without requiring you to install any additional codecs. Moreover, the application offers some very handy settings, including the ability to synchronize the audio or the subtitles to the images that are playing.
Media Portal
Media Portal
Media Portal and Media Portal 2 (which is the newer version) are effective replacements for Windows Media Center for Windows 10 users. These open-source tools feature a TiVo-like GUI and were originally designed to allow users to record TV shows (using a TV card) and radio streams, but their functionality has been extended with numerous plug-ins. With the necessary add-ons (which are also free), you can use Media Portal to watch Netflix, view online videos and even play Flash games. Additionally, for those who care a lot about visual details, there's also a rich collection of skins that you can choose from.
Emby
Emby
One of the most underrated tools of its kind, Emby is a great solution for your live TV streaming needs. The application comes in two parts, a server that you have to install on your computer and a client that is accessed via the browser. The tool gives you a convenient way to manage and browse the media files stored on your PC, offers easy-to-use connectivity settings and provides parental control configurations and. Furthermore, Emby works on all available platforms (offering mobile and cloud synchronization capabilities) and can re-encode the video stream in real-time if your PC is powerful enough.
Plex
Plex
Plex is another two-part application that can act as both a media player and a media server. The server part allows you to stream the media files stored locally to other mobile devices or computers, but in order for others to watch your stream, they will need to have the Plex client installed. Moreover, if you're an Apple TV or Google Chromecast customer, this tool also lets you stream your TV. The one thing I didn't like about Plex is that it's a bit difficult to correctly organize episodes in its library (especially if they span across multiple series), but with some practice you will get the hang of it.
Kodi
Kodi
Formerly known as XMBC, Kodi is one of the most popular Windows Media Center replacements that currently exist on the market. This tool was initially designed as an illegal crack for Microsoft's Xbox, but it blossomed into a well-developed media center application. Kodi runs on almost any platform imaginable and allows you to play games, view media files stored locally, as well as live streams from the Internet, or listen to music. The tool offers a great way to view TV shows and enables you to watch and record live TV (its recording feature is actually superior to the one offered by Microsoft Windows Media Center). Additionally, there are numerous free skins and extensions that you can add to the application.
As you can see, there's no reason to worry. Even if Microsoft no longer offers its Windows Media Center application for free, there are many solutions for replacing it. Furthermore, in case you're also looking for more ways to play video content on your PC, you can check out our previous article: "Top 10 Video Players For Windows".