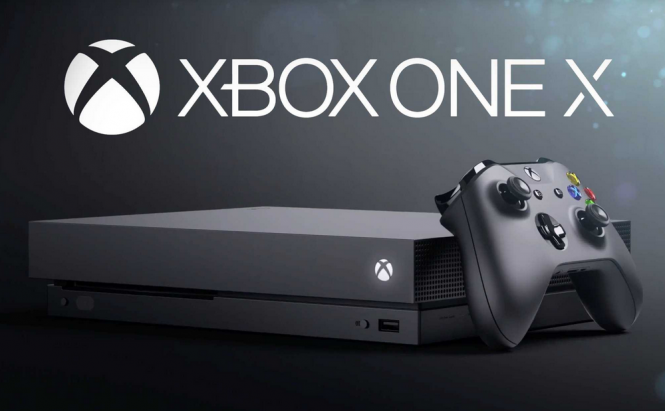 Xbox One X: 5 cool features
Microsoft has recently launched a new console called Xbox One X, which is a true monster when it comes to hardware, but it also seems a bit expensive in comparison to the previous version, the Xbox One X (which costs only $270). As a result, many people are left wondering what's so great about this new device and if it's really worth this much money. Here are five of its coolest features and then you can decide for yourself if the price is right.
4K HDR gaming
Obviously, I have to start with the fact that this is, at the moment, the only console with native support for 4K HDR gaming and that there actually several games such as Forza Motorsport 7, Assassin's Creed Origins, Middle-earth: Shadow of War, etc. that will take full advantage of this capability. What's even better is that a lot of other apps will benefit from this as well and I will offer Netflix as the perfect example of it. Furthermore, there's also an in-inbuilt 4K Blu-ray player, so anything you watch on your console will look cool and crisp.
Scorpio Engine
As previously stated, the Xbox One X is an absolute monster when it comes to hardware as it features the fastest graphical processor out of all the consoles that are currently on the market, offering up to 326 GB/sec bandwidth memory, which is quite mind-blowing. Moreover, the 12 GB of GDDR5 memory will ensure that your games run very fast and you will spend a minimal amount of time trapped in loading screens.
Liquid cooling
Another thing that I really like and probably most of you will as well is the liquid cooling system which isn't only incredibly effective at keeping all that hardware within functioning temperatures, but it's also very quiet. If you've ever had an off-centered fan in your PC or console, then I'm sure you know how golden silence actually is.
$499 price tag
I know that in the beginning, I've said that the price could be a disadvantage, but it depends on what the comparison is. Yes, at the moment, it looks expensive, but there's no other console on the market with similar capabilities. We'll probably have a much a clearer idea once the new PlayStation hits the market, but what I can tell you for sure is that if you try to put together a PC with similar or at least comparable specifications, you won't come even close with a $500 budget.
Full backward compatibility
You won't need to re-buy any of your old games as the console offers full backward compatibility. Additionally, as far as I know, there won't be any games exclusively made for Xbox One X, but there might be some VR content which will only be available on this new console somewhere down the line.
Xbox One X
Since I like keeping you guys informed, I should also tell you that the Xbox One X also has one major disadvantage: its storage capacity is only 1 TB and since the main topic is 4K content that space is going to get filled up incredibly quick. Hopefully, Microsoft will offer more options, but currently, I see this as a really big issue.
Lastly, you should also remember that if you're interested in playing just a few titles and you already have a decent PC, you don't actually need to buy a console. Most Xbox games are available on Windows 10 as well and the PlayStation Now program lets you play PS games on your computer.