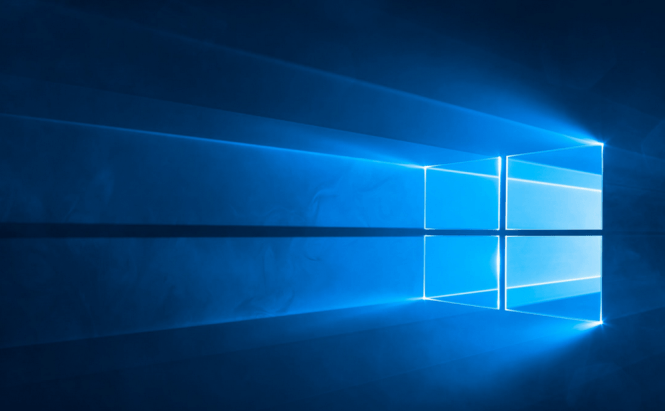 Top 10 reasons to upgrade to Windows 10
Windows 10 is finally here and it's actually almost as good as the company promised it would be. From what I've read it even managed to slow down the World Wide Web (the Internet) on the day of its release. If you're still on the fence about whether you should upgrade to Windows 10 or not, here are some of the best reasons to do so. Just remember that this is a personal list, so if your favorite features of the new operating system aren't here, it doesn't mean they're less cool, it's just that I probably use them less often.
It's Free
What better reason could I give you than the fact that if you have a genuine copy of Windows 7, 8 or 8.1, upgrading to Windows 10 will not cost you a thing. For the first time in Microsoft's history you get to update your operating system for free, and that's not something you should easily pass up. But if you're still hesitant about it, the offer is available until August 2016, so you have an entire year to make up your mind.
Improved Security
Microsoft Passport
Starting with Windows 8, Microsoft introduced a new system in which any code that automatically starts along with the operating system is verified and must be signed either by the IT giant or by a hardware manufacturer, otherwise it will be stopped. Windows 10 didn't only keep this awesome security method (called Secure Boot), but also improved it by making it harder to bypass. Additionally, Windows 10 also provides three brand new security features: Windows Hello (facial recognition software), Microsoft Passport (two-factor authentication) and Device Guard (a hardware + software solution that will help enterprise users restrict the applications that can be run on a specific PC).
Edge
Edge
As you probably already know, Internet Explorer has now become just a legacy option replaced by the new and super-cool Edge. This lightweight web browser is amazingly fast, offers some really cool features such as the ability to annotate directly on the webpage you're browsing and easily share the annotated page, as well as a nice reading mode. The problem is that at the moment it doesn't offer support for extensions, so you won't be able to run things like AdBlock, but Microsoft plans to remedy this in the near future.
Cortana
Cortana
Microsoft's virtual assistant is no longer just a Windows Phone feature. From now on, you can talk to Cortana and find details about the weather, set reminders, play music or even ask it (her) to take notes, directly from your PC. While I don't think this is a huge improvement for desktops, laptop users will surely love this feature. What's even better is that Microsoft has recently extended Cortana's support to Android and iOS, so you will be able to keep your reminders and notes with you, no matter which phone smartphone brand you pick.
DirectX 12
DirectX 12
Gamers, pay attention, as this one is very important for you. DirectX 12 is amazing, and if you like paying games on your PC, this is the only reason you need to upgrade to Windows 10. At the moment, there are very few games that take advantage of the potential offered by the latest DirectX, but I've seen a few demos of things to come and I must tell you: they look amazing. Besides some awesome graphics in the games to come, DirectX 12 will also helps older computers run games faster and offers a visible performance improvement for games you run in windowed mode.
Xbox App
Xbox App
And, in case if you're a gamer who prefers to play on consoles, you should know that Windows 10 finally allows you to stream the games from your Xbox to your PC. This means that, if someone else wants to use the TV or if you only have one controller and your buddy wants to join on in the action, you can now play the game on your Xbox from the Windows 10 PC. I'm sure this is something that a lot of you have been looking forward to for a while.
Redesigned Store
Windows Store
The Windows Store has been redesigned to look better than ever, and it now also contains sections dedicated to movies and TV shows. Its interface allows you to scroll both vertically and horizontally, which constantly reminds me of Netflix. The store provides you with a large number of product categories which will make it easy to find apps specific to a certain purpose, as well as a search box in the top right corner in case you already know what you're looking for.
Continuum
Continuum
Virtual desktops isn't the only thing that has been brought over from Mac to Windows 10. The extremely useful Continuity feature, the one that allows you to continue your activities from where you left off even if you switch the device you are using, is now also a part of Windows and it's named Continuum. This means that, if you have Windows 10 installed, whenever someone else needs to use the PC, you can easily keep on doing what you were doing on your Windows phone or tablet.
The Start Menu Is Back
Start Menu
Windows 10 also has also brought the good old Start Menu back. No more Start screen (unless you want to), no more annoying "charms bar", no more full screen metro apps. Now you will see the old familiar menu with a more contemporary design and a few new features such as the live tiles which give you information or notifications about the respective application.
May Be the Last Windows
Microsoft has been contradicting itself repeatedly in the last few months, so I can't be completely sure about this, but it seems that Windows 10 isn't just the latest but also the last Windows version. Furthermore, from the statements made by the IT giant's officials I understand the company will stop making updates and patches in 2025, and I have no clue what will follow. I have no idea if they plan to create a different OS with a new name or even if we will still be using computers by then, as the VR era should arrive.