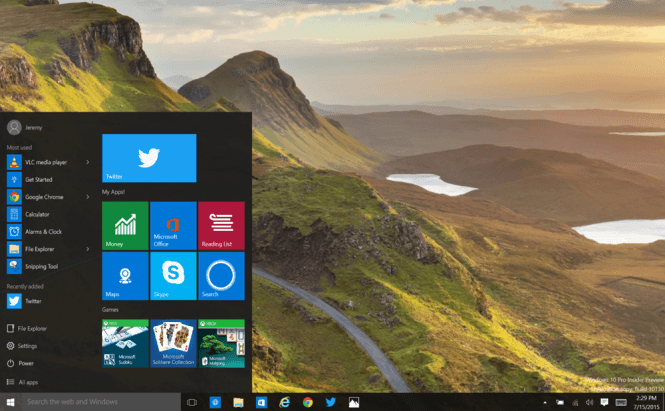 Twitter App for Windows 10 Is a Huge Step Forward
A new update for the Twitter app has started to roll out to all those who upgraded to Microsoft's latest operating system. Specifically designed for Windows 10, this version of the application is (in my opinion) far better than its predecessors. For the first time in Twitter's history, their Windows app actually looks good and offers most of the service's features from other platforms. What's even better is that the company promised to keep improving it in the following days and weeks.
As far as functionality goes, the Twitter app for Windows 10 lets you view animated GIFs, upload as many as four pictures in a single Tweet and view vines (those 6-second short videos). Additionally, you can share photos in Direct Messages and the videos, pictures or other content embedded in tweets can now be previewed from the home timeline. The design has been drastically improved as well: the application takes full advantage of Windows 10's capabilities, providing Twitter live titles and resizing beautifully when you snap it to the side or when you use in Quadrants-style.
As far as I'm concerned, it's nice to see the company actually show some interest in those who use the service from the PC. If I remember correctly, the original version of the application only allowed you to create tweets, re-tweet messages and view your timeline, while the previous update (the one for Windows 8) was a total let down. Hopefully, this is a sign of things to come for all the apps that will run on Windows 10.