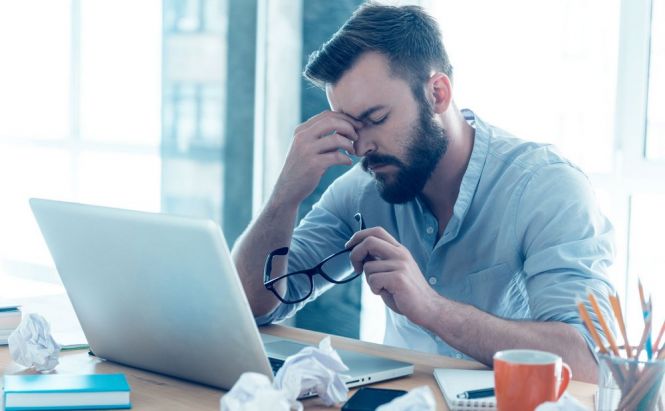 Top 5 vexing things about the Windows 10 Anniversary Update
Despite many cool features and fixes that it brings, the Windows 10 Anniversary Update is also incredibly frustrating. Since it began rolling out, users have been reporting a wide array of issues and, even though a few of them look like human errors, most were actual problems that Microsoft's customers were forced to deal with. Without including problems with the update process itself, here are the top 5 vexing things about the Windows 10 Anniversary Update.
Freezes
This is a very serious and, unfortunately, very frequent problem. It seems that after installing the Anniversary Update, most of the people who store their operating system on a SSD drive, experience the computer freezes whenever they try to launch applications or games that are installed on a secondary HDD. As far as I understand, Microsoft has actually confirmed this problem and is looking for a fix, but until it finds the one, your only solution is to roll back to the previous version of Windows 10.
Windows.old
Changing the rules suddenly and without a proper announcement is a very low move, but Microsoft doesn't seem to care about it. After you install the AU, your Windows.old folder (the one that contains the files necessary for a roll-back) will only remain on your PC for 10 days instead of 30 (as it did in the regular Windows version). When it finally decided to talk about this aspect, Microsoft stated that the smaller time period allows them to recover between 3 and 5GB of storage space occupied by the previous OS.
Missing partitions
There were many who noticed that previously installed applications and drivers were missing after updating to the Anniversary edition, but believe it or not, they were actually the lucky ones. Very believable reports coming from all over the Internet confirm that in many cases, after installing the AU, Windows 10 wasn't recognizing entire partitions, seeing them as RAW (unformatted) space. It's pretty easy to click the format drive prompt by mistake, so I don't even want to know how many Microsoft customers lost their data because of this.
Cortana
The Anniversary Update is giving headaches to both those who want to use Cortana and those who don't want to see the digital assistant. If you have the AU installed, Cortana is no longer easy to disable, and you need to use some complicated methods to shut it down. On the other side of the spectrum, many complained that in the latest update, Microsoft's digital assistant doesn't want to start anymore.
Uncustomizing your customization
Microsoft officially recognized that the Anniversary Update will automatically remove the custom options you had in place for the Pen settings, Notification settings, Tablet mode settings and Virtual desktops. Unofficially, I can tell you that the latest update has been known to mess with the users' Privacy settings, Live Tiles, Task Bar items, default applications and it will also add even more ads in the Start Menu.
Bonus - personal issues
What annoyed me the most about the Anniversary Update is what I think to be a new sneaky tactic employed by the IT giant. Recently, I keep getting notifications stating that applications like Firefox or VLC have encountered errors, so the operating system was "forced" to revert to using Edge or Movies and TV as the default applications. Of course I believe you Microsoft; just let me set them right back...
In the interest of fairness, I will tell you that when it comes to the Windows 10 Anniversary Update, it's not actually all bad and there are quite a few great aspects about it. If you're interested in finding out more, you should check out our previous article: "Best features of upcoming Windows 10's Anniversary Update"