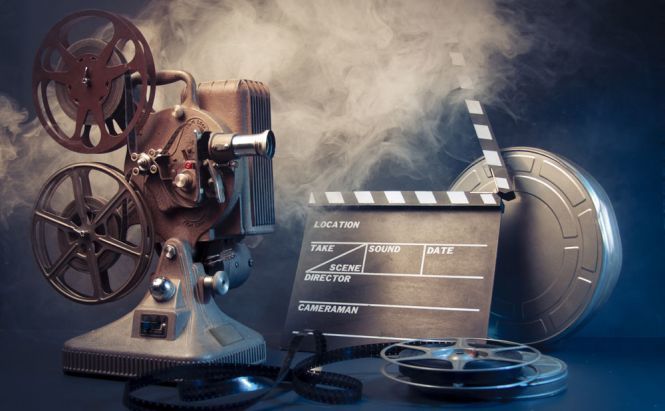 Top 5 Free Video Editing Software
One of the best ways to capture the greatest moments in life is with a video camera. We regularly take short videos on our smartphones, tablets, and digicams, and share them with our friends or upload on social networks. Some of these video clips can be enhanced or combined in a full-fledged movie with the help of a basic video editing tool. But to choose the best one among tons of video editors on the market doesn't seems an easy task. Let's have a look at the top 5 free video editing utilities for Windows we've rounded up for you.
1. Windows Movie Maker
Windows Movie Maker
Windows Movie Maker comes as a part of Windows Essentials software suite and provides all the essential tools one may need for basic video editing. The software isn't crammed with unnecessary features and is quite easy to use offering drag and drop elements. Windows Movie Maker allows users to combine video, images, and audio, add various themes and effects, as well as to split, trim, speed up, and slow down a video clip. The application also offers a wide range of preset output options and simple one-step uploading to video-sharing sites like YouTube.
2. VSDC Free Video Editor
VSDC Free Video Editor
VSDC Free Video Editor is a full-featured free video editor with a rather complex interface. But if you spend some time on learning the program's functionality, you will find a very powerful set of tools. A huge range of options offered in VSDC Free Video Editor includes a whole pile of color, brightness, and contrast tweaks, a wide choice of audio and video effects as well as drawing and selection tools. The resulted video can be exported to a great variety of output formats, easily uploaded to video-sharing services, or burned to a DVD.
3. Avidemux
Avidemux
Avidemux is open-source cross-platform software that combines the functionality of a video editor and converter. Even though Avidemux might seem a bit plain at first sight, soon you will find that some of its tools lack explanation and thus might confuse you. With this video editing utility, you can join, trim, and crop video clips, apply a comprehensive list of filters and adjust the video output settings. Overall, Avidemux is a rather lightweight video editor with numerous options, but as I already said, it might seem complicated for novices.
4. Lightworks
Lightworks
Lightworks is another free editor with an impressive amount of options. Just like Avidemux, the interface might seem too complex for beginners, but the extensive functionality of Lightworks is worth the time spent on learning, all the more there's a wide list of video tutorials. With Lightworks, you can edit your videos professionally, the software has even been used for producing such movies as Pulp Fiction, Braveheart, and Batman. The application is very powerful and is the best choice when it comes to free advanced video editors, but mastering this professional level of editing will require quite an effort from beginners.
5. VirtualDub
VirtualDub
VirtualDub is an open-source application having a pretty dull interface but offering a wide range of video editing tools. The software comes with a number of filters and effects, can delete and append parts of videos as well as reorder the existing parts. The functionality of the editor can be extended with the help of various plug-ins. Nevertheless, VirtualDub has one big downside – it can work exclusively with AVI files, but if that's the format you're working with, the software has a lot to offer.