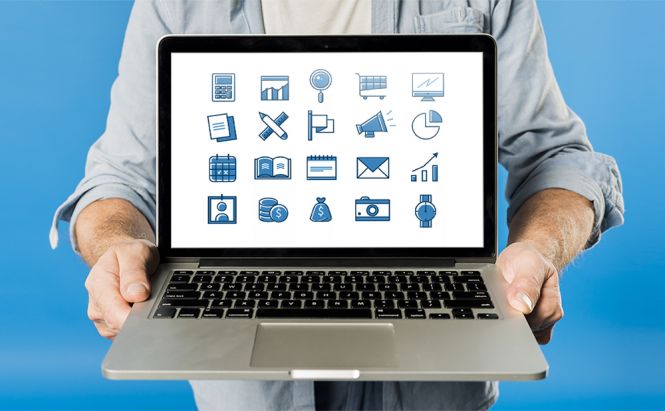 Best Free Microsoft Office Alternatives of 2022
Although there's a myriad of productivity programs available on the market, it's hard to argue that Microsoft Office is the most popular software package in the respective category. However, despite its extensive array of features, MS Office is not necessarily the best pick for everyone. Besides carrying a hefty price tag, the software might seem rather complex for some users, and its wide range of options can feel overwhelming for a day-to-day user. We've wrapped up a list of free Microsoft Office alternatives that are inexpensive, easy to use, and handle most file types used in Office.
Google Workspace
Standout features:
Real-time collaboration
Deep integration with other Google products
Price: Free for personal use, starting at $6 per user per month for business account
One of the best options to replace Microsoft Office is Google Workspace (formerly G suite). This powerful and flexible suite combines productivity, storage, collaboration and managing services and includes Gmail, Docs, Sheets, Slides, Forms, Chat, Meet, Calendar, Drive and other tools.
Google Workspace
The main advantage of Google Workspace is its tight ties with other Google products. It allows you to easily collaborate in real time and share any data with your friends and colleagues and extend the capabilities of the solution with multiple plugin integrations. Moreover, you have access to all your revisions and they can be restored at any moment.
The main drawback of the suite is offline use. Even though offline editing is possible, it requires a Chrome browser extension, customized settings, and is not always reliable.
Apache Open Office
Standout features:
Great MS Office compatibility
Familiar, Office-style interface
Price: Free
OpenOffice
Open Office is free and open-source software that offers a word processor, spreadsheet, presentation, and database management apps along with a vector graphics editor and maths tool that don't have a direct Microsoft corollary. It's UI is neat and clean with old-school menus and toolbars, which is good if you're not into the new Ribbon user interface.
Open Office comes with multiple templates, and its functionality can be expanded via various extensions. The solution works with most Microsoft formats including DOCX, XLS, PPT, and XML. On the downside, the suite offers neither integrated cloud storage nor real-time collaboration tools.
LibreOffice
Standout features:
Imports and converts almost any legacy document.
Active support and regular updates.
Price: Free
LibreOffice
LibreOffice shares multiple similarities with Open Office, which is no wonder, since it was forked from the latter. Just like Open Office, LibreOffice offers a flexible interface that feels a lot like Office and supports most MS Office formats.
However, now LibreOffice is more actively supported and more popular than its ancestor. The suite combines six programs: Write (word processing), Calc (spreadsheets), Impress (presentation), Base (database management), Draw (vector graphics) and Math (mathematical formulae).
LibreOffice offers no Android or iOS version and lacks such options as cloud storage and real-time collaboration.
Microsoft 365 Online
Standout features:
Free upgrades
Remote access
Price: Free or $5 per user per month for Microsoft 365 Business Basic subscription
If your main complaint about the standalone version of MS Office is price then you should consider using a free browser-based version of Word, Excel, and PowerPoint offered by Microsoft 365. Moreover, the service includes OneDrive, Outlook, Calendar and Skype. The disadvantage of this free version is that you can use the services only via a browser and with an active Internet connection.
Microsoft 365 Online
The Microsoft 365 Business Basic subscription costs $5 per user per month and besides main productivity tools offers the cloud services Teams, Exchange, and SharePoint. It comes with 1 TB of OneDrive storage, support through phone and chat to resolve issues. This paid service provides a continuity of updates at a low cost of ownership so you will never have to think about upgrades again. Moreover, it lets you access cloud-based features to improve your productivity across multiple devices (including those based on Windows, macOS, iOS, and Android).
These are the most popular Microsoft Office alternatives capable of covering the basic user's needs. Pick the solution with the features you need and use most. Depending on a situation, that could be robust text editing options or spreadsheet calculations or remote access to your files and real-time collaboration.