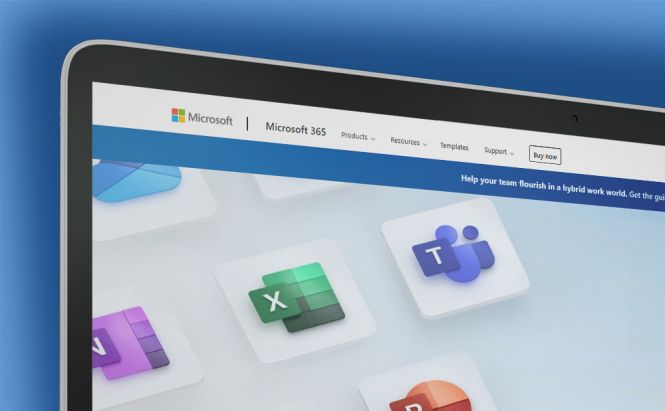 Microsoft rolls out new features with a focus on hybrid work
The last two years have brought many changes to the world of work. The pandemic made many companies and employees decide to work from home. As a result, hybrid working, a model that combines remote work and office time, became the new norm for some firms. With the upcoming updates, Microsoft decided to make its tools more hybrid work-friendly.
"After two years of hybrid and remote work, our data shows the office still matters for workers and managers. However, business leaders will need to rethink both physical spaces and cultural norms to make office time worth the commute. This means being intentional about the who, why, and where of in-person gatherings and ensuring physical spaces are designed to help hybrid teams feel connected and engaged", wrote Nicole Herskowitz, Vice President at Microsoft Teams, in a Microsoft's blog post.
FrontRow (Image credit: Microsoft)
A set of new features across Microsoft 365, Microsoft Teams, Surface Hub, and Microsoft Viva announced by Microsoft are aimed at improving the combination of remote and office work. In addition, Microsoft has unveiled some updates to Outlook. The new RSVP feature will let workers specify if they plan to hold a physical or virtual meeting and will be available in public preview in the web version of Outlook. Another improvement for Outlook will be the integration of portable Loop components, designed to help workers collaborate and perform tasks without having to switch apps.
New enhancements are coming to PowerPoint as well. The new cameo and recording studio features, already introduced by Microsoft to improve the remote meeting experience, will be merged together. Cameo allows users to integrate live camera feeds into slides while PowerPoint's recording studio can be used to record and send presentations.
SurfaceHub (Image credit: Microsoft)
As it has already been announced in December, Microsoft Teams is getting a new update bringing an additional video call layout. The new feature will let remote users communicate at eye level with their in-office coworkers. Moreover, Microsoft announced a new feature called Language Interpretation for its collaborative workspace that will help users interpret and translate speech to different languages in real time.
Apart from the software, Microsoft enhanced its hardware as well. A new AI-powered business webcam for the Surface Hub 2 has been revealed by the company. The device provides intelligent framing and image optimization to allow remote meeting participants to get a more dynamic view of a conference room.