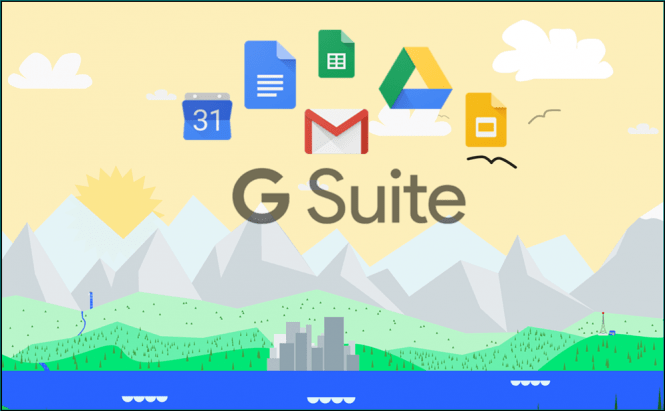 Interesting and useful G Suite features
Google's productivity suite is an incredibly valuable tool for those who work from mobile devices or prefer an online working environment. Launched as a competitor to Microsoft Office, the G Suite provides pretty much the same functionality, but the cool thing about it is that if you aren't doing anything major, you can use it for free. In case you're curious about it, here are some of the most interesting and useful features that the G Suite has to offer.
For those of you who aren't familiar with it, the G Suite is a set of cloud-based productivity and collaboration tools. It includes a vast array of applications such as: Google Calendar, Google Drive, Gmail, Google Cloud Search, Hangouts, Google+, Docs, Sheets, Slides, Keep, Sites, Forms, Jamboard and App Maker. The productivity suite covers all the aspects required by various projects: collaboration and communication, storage and instant access as well as the actual creation platforms.
Research Pane
One of the most useful features available throughout the suite, the Research Pane can be accessed from the Top Menu by going to Tools --> Explore. It allows you to use Google Search directly in your Google Doc and easily drag-and-drop texts or images into the document that you're creating. This will reduce distractions, save desktop space and reduce the number of steps you need to take in order to insert footnotes and citations.
Social Apps integration
Another thing that most people enjoy is the fact that the G Suite easily integrates with Facebook and YouTube. For example, you can sing into the Facebook Workplace platform using the same credentials as you do to log into your G Suite account. As far as YouTube goes, you can restrict access to videos to any member of your team, or assign people to approve videos for your team.
Collaboration
One of the major selling points for G Suite are its advanced collaboration features. Multiple people can work together on documents, spreadsheets, presentations, etc. You will see the edits in real-time and there's an embedded instant messaging tool for communication purposes. Additionally, you can use shared calendars, schedule meetings and send automatic email invites to the attendees.
Security options
Most businesses like to have some form of protection for their documents or projects and Google didn't neglect this aspect. Besides the administration console, which can be used to configure privacy settings for your projects, you can also benefit for features such as a single-sign-on or two-factor authentication. Furthermore, there are mobile management options that you can use in case one of the members loses the device they were working on.
Third-party add-ons
Last, but definitely not least, Google has allowed third-party developers to create their own tools for the G Suite. These add-ons are accessible through the G Suite Marketplace and extend the functionality of various tools from the suite. Furthermore, they can streamline your productivity by simplifying repetitive tasks or offering a quicker way to do specific actions such as inserting digital signatures or creating document approval systems.
Of course, there are plenty more features such as the ability to save files offline that are available to the G Suite's users, but we will probably talk about them at a later time. Moreover, Google keeps adding new tools and features to its productivity tools, so the G Suite is constantly improving.