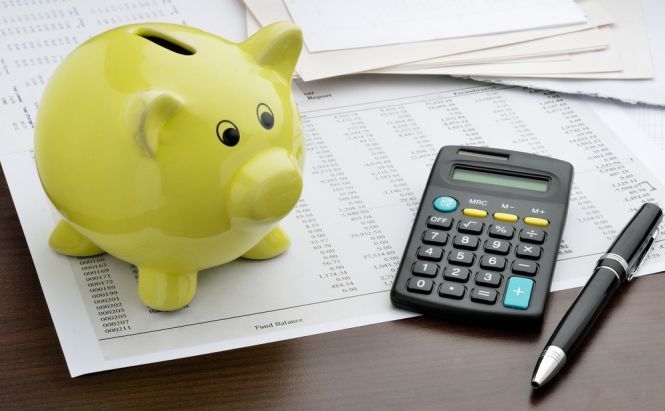 Best Personal Finance Tools to Balance your Budget
If you don't understand where your money goes every time you see an empty wallet, then I challenge you to start working within the budget immediately. You will actually be surprised how today's software solutions have simplified this process and made it really enjoyable. Here is a set of five useful programs that will definitely help you become a savvy spender and will teach you how to analyze your income and expenses.
Alzex Personal Finance
Alzex Personal Finance
This is an excellent budgeting program that comes with an intuitive and user-friendly interface which really helps most people not to get lost in complicated mathematical issues. Alzex Personal Finance offers a simple tool to create and manage several accounts at once (such as cash, credit cards, bank accounts, electronic money) and allows you to organize and group your transactions by categories, family members, payee, projects, and tags. Within the program you can collect detailed statistics for a chosen period of time and sync it between different devices, as the program supports Windows, Android, and iOS operating systems. Alzex Personal Finance may also function as a converter for QIF, OFX, CSV, and TXT files and provide you with the exchange rates information.
Price: Pro edition - $39.95 (personal license), $94.95 (commercial license), a free 30-day trial version. Free edition - free.
GnuCash
GnuCash
GnuCash is an open-source and cross-platform accounting program that uses a double-entry bookkeeping system. Such system guarantees the balance of your budget, as the difference between the income and expenses is equal to the sum of assets and liabilities: each transaction debits one account and credits the others by an equal amount. The register of GnuCash supports common checking as well as credit-card, income, stock, and currency transactions. The program also enables you to plan investments, keep track of your checkbook and loan payments, schedule a calendar of payments, create invoices, and use a built-in financial calculator. Initially created to work on professional accounting, GnuCash is, unfortunately, not so easy to use, but as soon as you acquire enough experience, the program transforms into a really powerful tool.
Price: free.
Home Bookkeeping
Home Bookkeeping
This is a fully functional system for controlling your budget on computers and mobile devices with an ability to sync all the data via Dropbox, Google Drive, LAN and USB. It provides you with wide opportunities for money control as many other programs do, but what differentiates Home Bookkeeping from similar personal finance tools is its multi-user support. It allows different people to use Home Bookkeeping simultaneously with their usernames and passwords, which comes in handy in various situations. The program also includes such features as importing scanned documents with your paid bills, receipts, and received checks; exporting data to fifteen various formats; supporting debt repayment monitoring, keeping income records, and many other options.
Price: $29.95 (personal license), $49.95 (family license), $49.95 (portable license), a free 30-day trial version.
HomeBank
HomeBank
This is an extremely simple software program that has everything you need for money management: account types, beautiful bars and graphs, lines and pie charts, dynamic reports, categories, and transactions. Among its best features we can find the automatic category assignment, duplicate detection, automatic cheque numbering, internal transferring, month / annual budget accounting. The latest version of Homebank offers new filters for users' accounts, chart design changes, new subtotals for account lists. This program is cross-platform, available in 56 languages, and allows you to import files created by other applications, such as Microsoft Money or Quicken, with ease.
Price: free.
Microsoft Excel
Microsoft Excel
No doubt, Microsoft Excel is not a specific financial tool. Still, it provides an easy way to create a flexible sheet with your spending list. You may deal with a table with columns for date, price, and object, and just sum all the money spent every month or week. Or... having advanced skills in working with Excel, you can manage a more complex system with categories, reports, and charts. If you are used to Microsoft products, discover Microsoft Excel for your financial needs as it actually has lots of features enabling you to sort data, make calculations and graphics, insert hiperlinks, take data from outer sources. You can explore Office across many devices: smartphones, tablets, desktops, laptops, 2-in-1s on Windows, Mac, Android, iOS operating systems.
Price: $69.99 (personal license), a free 30-day trial version.