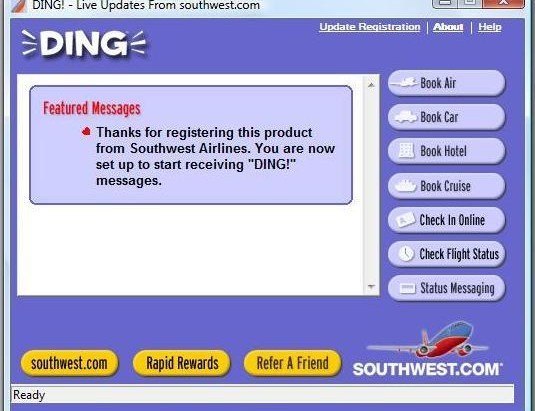 Travel Stuff
Many of my colleagues used up all of their vacation time this summer. They went to relax on the beaches of faraway lands, where the magic happens. But I had to stay behind and cover the bases because my vacation time will be spent this Fall crashing my friends' weddings in some of those nice far away lands.
Preparing for a trip is usually a very grueling task for me. I use spreadsheets to figure out the routes and the budget and all other little details. The problem is, with any small change to the schedule or the route, the whole thing will require a whole new thought and reconfiguration. I've always wondered if there are any applications that can help me figure out some of these tasks quicker and more painlessly. Also, if the app can represent my whole trip the way I am used to seeing it and includes a mobile sync, it's even better. But there's no such program, and there won't be until I design and write it myself. No, I am not planning on becoming a software developer all of a sudden, but I would like to share some of the interesting programs I came across while I was trying to find the best fit for me. Some of those applications will be used by me in the near future when I go visit my friends in the continental US and foreign lands.
The first one is for people who travel with Southwest Airlines (while I was a student for nearly 10 years, I've got accustomed to the cheap but quality service by the carrier... How I wish they paid me for this mini ad, but they won't...). DING! and you know about the latest exclusive, limited-time-only airfare deals. The application is available for Windows, Mac OS X and iPhone users. At the same time, a similar application for American Airlines is only available for the mobile devices, which is not where I am doing all the travel planning or looking up airfare deals. And I am sure all other major airlines have already committed their resources to the competition craze of releasing mobile apps for their customers, so do not hesitate to check out your preferred carrier's official website for a download link.
Southwest Airline's DING!
This piece of software is intended to be used in Windows as its name suggests: TripTracker for Windows. It is an advanced trip planner for the professional travelers, I mean those who travel a lot as part of their work. The program can manage Frequent Flyer information, track expenses, convert currencies, export data and much more. The program's website claims that the program will be able to handle most of the travel details, from renting a car to tracking business lunch expenses on your trip. I am not going to lie to you when I say that this package is not for me. I was very confused trying to figure out as to what you can do with it and then when it did not show me things the way I wanted, I quit wasting my time and exploring it further. I am sure, however, that some of you will find it fitting your needs. And, by the way, I forgot to mention that TripTracker has a mobile component to it. For another 10 dollars, you can install the client on your smartphone and enjoy it anywhere you go.
TripTracker for Windows
So, during my exploration of this topic, I came to realize that it was really a useless task, since I wouldn't be able to find an application that could do everything I wanted; however, I might be able to find a web portal that would take care of all my travel needs. This makes sense when you remember how everyone is jumping on the cloud computing bandwagon nowadays. Cloud computing will solve synchronization problem once and for all. There will no longer be dedicated applications that sync your computer with your smart device. There will be no data loss, at least not due to something odd you are doing on your phone or computer. But back to those portals. I came across a couple, intended for corporate users, but I was unable to check out the inside of them since I did not have any sort of reservation or purchase made through them. But I can imagine it is something sophisticated, like the inner works of clocks. Things fit together and everything works smoothly. Sites of similar consistency for casual travelers are still in their infancy state. There are usually designed to do one, two, maybe, three things at once, but do not have a power to walk their clients through every aspect of their travel. What I mean is that you can buy a plane ticket, book a hotel, and rent a car for the intended travel days, but in reality you are doing all the planning before you put in any search query on those sites. Those sites do not suggest you the best way to get from the airport to the city's center. All those sites take care of is searching through millions of records to find a better deal for you, but they are not taking into account that your trip will cost you more – souvenirs, taxis, restaurants, bars, bus/train/metro fares, Internet connection at your hotel and all other small expenses that burn a whole in your wallet in the end. You will argue that those expenses are person-specific, but if modern systems cannot figure out the patterns in your expenditures, then we really need to talk about learning about discipline and planning.
Working on this article also made me realize that our software has to catch up with the hardware. There is so much we can do with the technology; but instead, many developers are still releasing programs like they were intended to be used in 1995. Considering the scope of the article, I think we will see more and more online-only services emerge in the near future. From hunters and gatherers to agricultural revolution to industrial revolution to Internet to social networking to cloud computing services. You know you are in a cloud computing era when your newly purchased ultrabook or tablet or whatever form a computer device will take in the future does not come with a hard drive. Everything will be stored and executed on some remote server. Maybe one of the modules will be a trip planner for casual travelers, I can only hope.