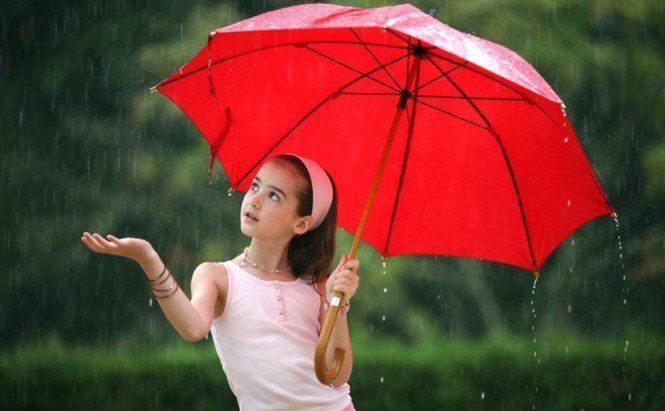 Is It Raining Cats and Dogs?
Do you watch the daily weather forecast? I do. I prefer to know what exactly to expect when I'm planning my leisure time. I'm sure you'll agree with this approach at least in principle. It helps you to make yourself somewhat comfortable even on a rainy, snowy, or windy day.
But where do we look for weather forecasts? There are several common sources nowadays: news on the television, specialized websites, or desktop applications. There's no point in arguing which one of these is better than others, as your mileage may vary. The answer greatly depends on your lifestyle: if you often watch TV, there's no point in fishing for the same weather info in other places. However, changes are that you're an active PC user, and that's why I'm vouching for desktop programs. It doesn't have anything to do with the reliability, or anything similar. It's a convenience thing.
The Weather Channel App
The Weather Channel Application First Start
The first thing that you'll notice when installing the application is that it offers you to install additional software, so be careful there. Luckily, this seems to be the biggest disadvantage of this application. In general, it's highly informative: you can view the current weather status, the hourly or daily forecast, have a look at the local weather maps, or watch a video prediction. It has customizable skins and works smoothly. I didn't face any problems installing and running it.
Weather Center
Weather Center Full Window View
This weather information tool requires MS Framework to work properly. This requirement aside, I still faced a lot of problems with the application, and it didn't quite work for me, as I couldn't retrieve any weather information because of an error that kept popping up. As for the rest, it is very simple and visual, I'll give it that. It gives you a weather map (unfortunately in a very tiny window), the actual temperature, the level of humidity, etc.; and it can be set to stay on top of other applications, working much like a widget (thankfully, it's small enough not to interfere with your working process).
Weather Gizmo
Weather Gizmo Settings Screen
This application has a very beautiful design and two different skins for the daytime and the nighttime. It provides you with all the essential weather information, like the temperature, humidity, etc. It is easy to install and simple to use. It doesn't have many customization options, but they are hardly needed here. You get access to the current weather info, the tomorrow forecast and the week forecast. It works nicely and smoothly.
Stirling Weather
Stirling Weather Map Zoom and Location Window
This one is the tiniest of all. This size can be good for the numeric data, but it hardly makes any sense when you open the weather maps. Even at the provided zoom level the maps are very uncomfortable to view as the window is just too small. As for the rest, the program works fine, and it gives you the forecast for your specific location.
Weather Screen
Weather Screen Couldn't Retrieve Data
This one provides some additional features not related to weather in any way: horoscopes and biorhythms information. It gives you very detailed information about the current weather conditions, including the atmospheric pressure. Also it allegedly can work via a proxy (although I couldn't manage to get it to work that way).
So to sum up, the advantages of using a desktop weather application are many: easy and quick access to weather forecasts, 24/7 availability, and comprehensive information. If these things are something you value in a weather forecast, go ahead and try these apps out.
Picture credit: 1.bp.blogspot.com.