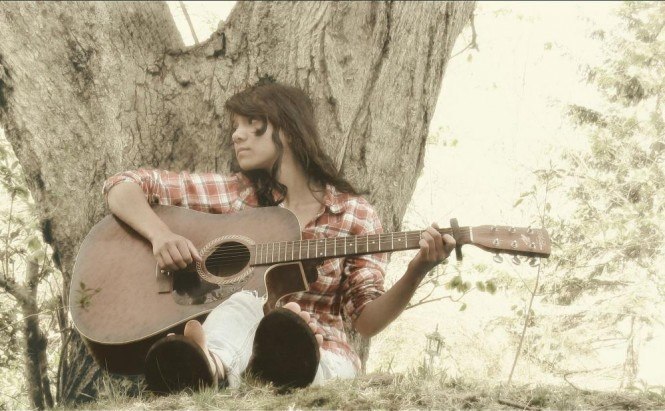 Digital Guitar Tuners: How Good Are They?
Have you ever played any stringed instrument? Even if you haven't, you must know that they all require delicate tuning, which is traditionally done by ear or using a specialized tuning device. However, if you have a microphone, or if your guitar is equipped with a sound picker, you can simply use your computer as a visual aid when tuning your guitar. There are lots of applications designed for this exact purpose, but I'll restrict myself to covering just three of them: Guitar Tuner, Digital Guitar Tuner, and PitchPerfect Musical Instrument Tuner.
Guitar Tuner
E String Tuning in Guitar Tuner's Main Window
This one is simple to the point of primitivity; it doesn't even have an installer. It is like a pitchfork, but in a digital form. When you start the application you see just 3 buttons: Play, Stop, and Exit - and 6 notes to tune into. You choose the tone and it is automatically repeated once you press the Play button. Nothing else. The program won't tell you whether you've tuned your guitar properly, or which string to loosen up - it only plays the correct pitches.
Digital Guitar Tuner
Digital Guitar Tuner First Start
This application has a very colorful interface, and it has some subtle elements which help you tune your guitar. In order to get the application working, you need to connect your instrument to the PC - either via a line-in cable, or by using a microphone - so that the program can track the sound signal and compare it to the base pitch. You can choose from various tuning settings and two modes: digital input and MIDI. If you choose the MIDI mode, you can leave your guitar disconnected and use the application much like you'd use the previous one.
PitchPerfect Musical Instrument Tuner
PitchPerfect Laconic Interface
It is the most extensive tool of the three. First of all, it can be used to tune a number of stringed instruments, not only guitars. PitchPerfect is very minimalistic in terms of its interface, but still user-friendly. The only downside is that it works with a connected instrument, displaying the current sound pitch and the base one on an easily readable scale.
Ultimately, any of these tools may be just enough to help you tune your guitar, as they all offer several options for base pitch output. So the only question is whether you trust digital pitchforks at all. I don't know about you, but I don't see any reason not to.
Picture credit: wallchan.com.