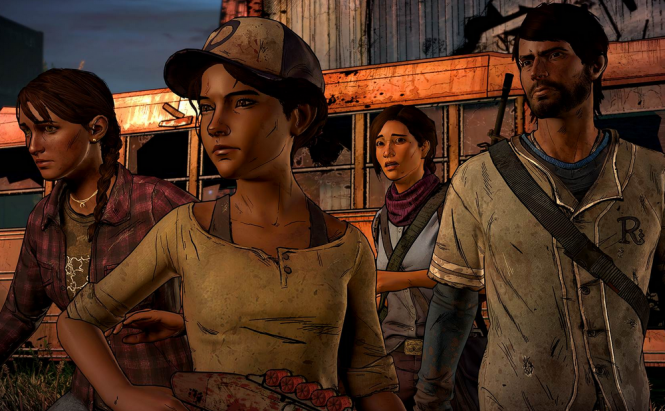 The Walking Dead: Above the Law is being released today
If you're a fan of Telltale's The Walking Dead series, then you should be happy to know that the third episode from the 'A New Frontier' season is being released today. Titled Above the Law, the latest episode in the iconic franchise focuses on Javier's struggles to fit in with his newly reunited family while tensions rise for Clementine and the rest of the group. This latest release can be played on PlayStation 4, Xbox One and PC (via Steam) as well as on iOS and Android.
If you aren't familiar with the name, The Walking Dead is a franchise created by Telltale, which features characters and a story based on the popular comic books that also inspired ABC's TV series. According to every media outlet on the Internet, the Walking Dead is one of the best episodic games, so if you like story-driven games, then you really must play it. The series focuses on a group of survivors trying to survive in an apocalyptic world where everyone who dies gets turned into a lethal cannibal zombie.
In A New Frontier, the latest season of The Walking Dead, the focus shifts to Clementine (who's all grown up now) and a completely new character called Javier. The player will have to make some really tough choices trying to adapt to the new world created by the survivors. If you're a fan of the horror genre, then you should know that this is one of the top 10 zombie games ever made.