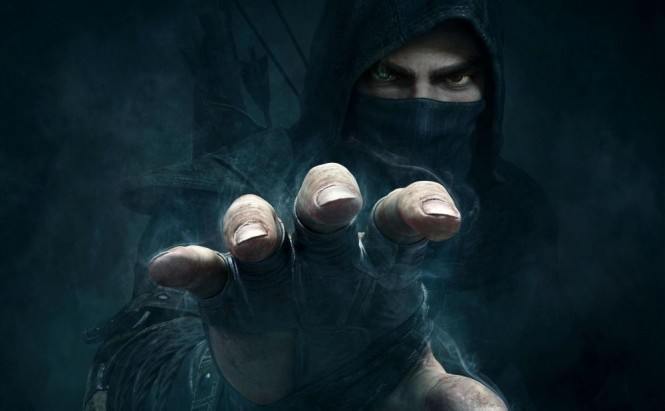 Step Out From the Shadows
When players get bored of familiar gameplay, enjoying the same genre day after day, they tend to find something interesting in games of other styles. Those who enjoy logic riddles turn to puzzles, fans of activity choose arcades, and sneakers find a relief in stealth style. The latter is a group of games rich in interesting ones, which are hard to overview within a single article, thus only several of them will be mentioned here.
First of all, what is a stealth game? In this genre you get more experience for avoiding face-to-face combat, giving preference to hiding in the shadows, disguising and moving silently. You have to be quick, attentive and careful, thinking over several steps ahead.
Here are the five respected stealth games submitted to your judgment: Thief, Far Cry, Deus Ex, Splinter Cell, Assassin's Creed. It is up to you to decide which one should be named the best. I will only give a short description of each of them.
Thief
Be Quiet! Your Life Depends on That!
Some players would name Thief the best stealth game they've ever played and there are reasons for that. First of all, it is very atmospheric: you creep along a sleeping town, hiding in the dark and making careful moves. Secondly, the new release provides several levels of difficulty, one of which grants you penalties for even making your foes unconscious. Your hero steals for life and the more treasures you find, the more resources you have for your next mission. Unfortunately, the main story line is not very long, but side quests provide interesting adventures and enrich the aftertaste of the game.
Far Cry 3
You Can Even Fly Here
Far Cry stands out with an open world to explore. You can go wherever you like, keeping in mind that you have to take hold of radio towers and key strongholds to have an area opened on your map. The game is beautifully drawn and pretty realistic. A noteworthy peculiarity of the world here is that it lives: you can notice a smoke, which can be a mark of an accident that took place a bit earlier. You have to hide yourself most of the time to cope with prevailing foes. It is hard to get bored in this game, for you are provided with various weapons and situations. You are occupied all the time, trying to save your friends.
Deus Ex
Wonder What Future Awaits Us?
Deus Ex brings players into the future, where technology has reached a decent level. People can have implants to be stronger, swifter, etc. The game provides a lot of supporting information upon the situation in the world your character lives in, allowing not to merely play, but to live within it. Again you are free to choose the way to fulfill the undertaken tasks: to take stealth, peaceful or aggressive actions. It is a game for science fiction and Deus Ex setting fans.
Assassin's Creed
Hide From or Fight the Guards as an Assassin Would
Assassin's Creed is a series of games, the first two of which are considered to be the most successive. In all of them your mind travels in time, helping to find out about the events that took place many years ago and are saved within your DNA code. The gameplay is rather dynamic. Sceneries are beautifully drawn. Your foes react quickly if they notice you, but you have several ways to hide yourself: in buildings, among people or somewhere on the roofs. It is also profitable to find the view points to have a map of the city quarter you are going to investigate. The game is capable to hold your attention for a long time.
Tom Clancy's Splinter Cell
Be Quick and Quiet
Splinter Cell also counts several games to try out. Some of them were better, making you stick to the screen, while others were less successful. In this world you put on a role of a special agent with night vision goggles and other unique spy devices at hand. Since the first part the game has improved in stealthy part and in playing mode variants. You may have to wait for the right moment and to take care of leaving no traces of your presence, while you are on a mission.
Of course, these games could be described in more detail, picking out the strong and weak points, providing more information upon the essence of each of them. Unfortunately, it would take noticeably more time and space. Surely, these five are not the only games that deserve to be mentioned. If you can think of other stealth games, you will never regret you've played, feel free to mention them in the comments.
Title image: sciencelakes.com.