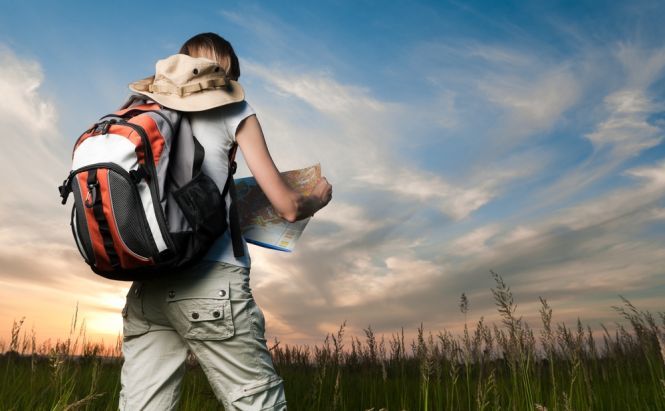 Plan Before You Set Off
Summer is the hottest, and thus, the most rich in possibilities part of the year. You can ask any child, and he or she will surely confirm that the season brings lots of fun, adventures and sunny days. Good weather is always a good reason to head outdoors, set up a camp and spend a couple of days without television, Internet, and other modern attributes of life. As practice shows, kids adore vacations spent in such a way.
Still, there is one thing to remember: good camping is not possible without the right preparation, as you have to think of many aspects, such as food, water, a place to sleep, etc. Actually, planning is part of any outdoor rest or activity, especially when you embark on a long journey. If you know a place you are after well enough, you do not need any help from software or maps, but, when the destination point is a new one to you, the right thing to do is take precautions and plan your trip.
Garmin BaseCamp is the application that seems to be most suitable for the above mentioned purposes. When the program starts, you have to choose the profile type out of 8 variants: car, motocross, walking, cycling, alpinism, etc. When you are done with that, you can choose what you would like to do: plan a trip, create or search for Garmin adventures, geotag photos, view tutorials, etc. From the start you feel that you can do a lot with this program. Nevertheless, you are not obliged to choose anything the moment it appears, you can just close the window and start working with the app.
One of the BaseCamp Welcome Screens
BaseCamp is capable of showing 2D and 3D maps, but you need to have a video card that is powerful enough to play 3D maps if you want to use them. There is one disappointing moment here: even though the program itself is totally free, you will have to spend some money on detailed maps if you do not have a GPS device yet, but if you own one, you are on the safe side and can use the maps you have on it. There are no other options if you want to plan a trip and use the full functionality of BaseCamp, as the preinstalled world map appears to be of little help, having no details at all, and, for example, being useless for Trip Planner.
The most fascinating function of this tool comes from Adventures (doesn't it intrigue you already?). This feature allows you to create a trip and share it with the whole world, as well as go out for adventures created by other users of BaseCamp. This way, when you plan to go to a new area, or a new country, to spend some time camping, mountain climbing, or doing any other outdoor activity, you can plan your own route or find an already existing adventure you know somebody has already enjoyed and safely start on it.
Garmin BaseCamp is the right choice for trip planning as you are not bound to only one type of travel and have access to a number of very useful tools. The only thing you will need to access its full range of options is a GPS-enabled device.
BaseCamp Adventures Search
For those of you who are tired of mere walking, cycling or climbing, there is one more outdoor activity popular nowadays – Geocaching. This is a kind of treasure hunting. You get the coordinates where a cache is hidden and attempt to find it. If you succeed, you either note the date and time or take the hidden treasure (if there is any) replacing it with your own. GSAK is a program that provides this information for you. The data can be exported from the program and printed to be used on the way. GSAK is not free, but it can be run in test mode for some time at no charge. With this utility you can plan a geocaching vacation for yourself or create a tour for others.
Summing up, there are many ways to spend Summer time outdoors. Many of those are cheap and bring a lot of fun with them, others will cost you, but they give you adrenaline and everlasting memories. The above mentioned tools will help you plan your trip so that everything goes smoothly and pleasantly.