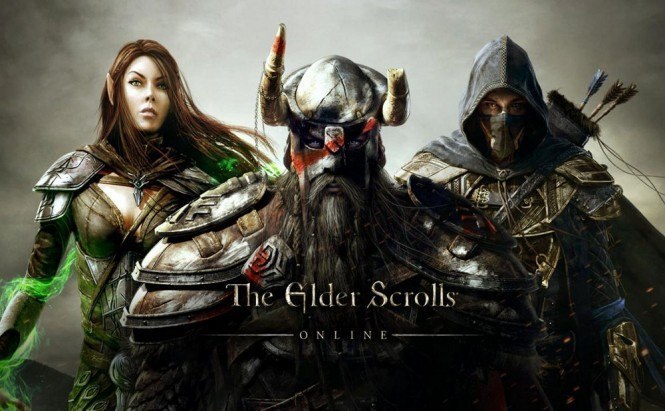 A New Life of Games online
What is enough for a good RPG? A mound of different classes, a huge world to toy with, a pinch of exciting plot and a spoonful of juicy graphics. Today this won't be enough to take a gamer's breath away. Killing dummy enemies side by side with artificial allies became dreadfully boring. Thus, many developers decided to give their most epic creations a new life online. So, grab yourself a sword, as we are going to have a look at some of the most promising online reincarnations.
Star Wars: The Old Republic
Some of you may remember the good old Star Wars: Galaxies - the first online game, based on Star Wars universe. But, eventually, many players abandoned it because it had become out of date and its monthly fees were rather high. After a huge pause in making online games, LucasArts decided to make another attempt in the MMORPG genre, bringing back to life one of its old, but very successful projects.
The Old Republic continues the storyline of Knights of the Old Republic series and is a great deal ahead of Galaxies in many aspects. And the most important thing is that The Old Republic is free to play.
The epic events of the game take place a couple of thousand years before Darth Vader was even born. The Republic fights against the newly-born Sith Empire and you are to choose your allegiance and change the face of the galaxy once and for all. Diversity of playable races (which look absolutely ace), a neatly-balanced system of classes, powerful bosses, high level cap, numerous types of PvP combats and difficult missions, that can be accomplished only if you team up with other players — these are just usual MMORPG trivialities and The Old Republic has much more to offer.
The Old Republic
The game preserved and improved all the features of the Knights of the old Republic. Every choice you make in the dialogues influences not only the development of the plot, but the way your character looks. You may either be cruel, evil and aggressive earning points of the dark side; or be a righteous protector of the galaxy and earn points of the light side. And yes! You will also get your own ship that can be visually customised and used in space battles, raging around the galaxy far, far away. So, if you are a Star Wars fan, this one is absolutely a must-play for you.
Dungeons & Dragons: Neverwinter Online
Every RPG fan knows, or at least has heard of Forgotten Realms, the home-world of Dungeons & Dragons series and books by R.A. Salvatore. Neverwinter Online, being an offspring of the legendary Baldur's Gate and Neverwinter Nights, continues the good tradition of high-quality plot and allows the players to set their feet at the lands of the huge continent of Faerun and decide the destiny of the war-struck Neverwinter.
The game grants its players one of the most dynamic battle systems ever seen. Your character will no longer be a passive figure, that casts numerous spells. You'll have do dash, evade or block the enemy attacks to survive. Most of your abilities can be bound to your mouse buttons, so you won't have to mindlessly push all the buttons, destroying your keyboard.
Dungeons and Dragons
Another tradition, which NwN Online borrows from the original series and which, actually, sets Neverwinter apart from other online games, is the possibility to create your own adventures. The game client goes with an adventure editor, which players can use to create their own quests and share it with their friends and the whole community. Thus, the game world constantly grows and you can make a contribution to its development with your own hands.
Nosgoth
Nosgoth is a kingdom, where the events of Legacy of Kain (a very popular RPG series back in the 90-s) take place. The breathtaking story of two implacable enemies Kain and Raziel, travelling in time and changing the fate of their kingdom, was considered to be one of the best games about vampires. However, Nosgoth has changed a lot since then.
The genre was altered from RPG to third-person shooter. Forces of humans, armed with bows, crossbows, guns and other ranged weapons must take down the vampire team before they stick their fangs in human flesh. And this is not an easy task, because the vampires have quite a number of tricks in their pockets: they can fly, disappear or create illusions. What fraction and play style is better – is up to you.
At present, the game is at the stage of closed beta-testing, and there is not much information about what it will look like when it is finished. However, you may pay $20 (or more) to gain full access to testing right now and get some in-game bonuses, that will help you in the Great War of Nosgoth.There is no info yet, whether the game is going to be free to play or not, but one thing is for sure. Nosgoth Online is developed by Square Enix, and this means that it will be something really epic.
The Elder Scrolls Online
The dreams of the Elder Scrolls fans have finally come true. One of the most popular RPG series in the world also goes on-line. Bethesda Softworks together with ZeniMax Online have put a lot of effort to create this game. Unfortunately, TES Online is not going to be free to play in the nearest future. The digital download of the game, which includes monthly subscription, will cost you about $65. But let's have a look at what the players pay for.
The graphics are absolutely awesome, the interface allows players to enjoy the atmosphere of Tamriel to the full. Amazing storyline and dynamic battle system of the game will make you forget that you are actually playing an online game. If your companion opens the world map or browses his questlog – you see their characters reading a journal or handling a map. Pure aesthetics! Of course, there is much to be done to make the game more stable and enliven the PvP mode, but hopefully ZeniMax will cope with it in the next patch. And, be sure, TES Online will keep you quite busy until the release of the next version.
As you see, RPG developers today are actively adapting their games for the Internet. So, the question is: who's next? Maybe in a couple of years we will see an online version of The Witcher or Mass Effect? Or maybe the Gothic series will get a second chance to outdo its old rival? Is it a fantasy or just a matter of time? Stay tuned and maybe we will get the answers sooner than we expect.