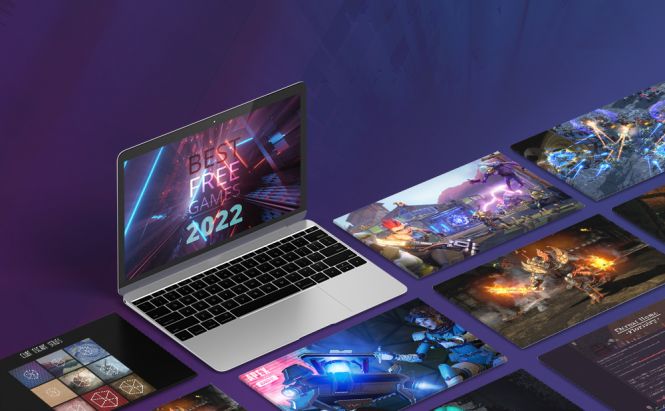 Best free PC games in 2022
Looking for a good game but don't want to pay before trying it? Many free games offer amazing graphics quality and engaging gameplay without charging anything. We've rounded up the best free-to-play games to keep yourself entertained while staying within a tight budget. From an action role-playing game to a battle royale and fantasy RPG, these free games are well worth looking into if you want to plunge into different worlds and have an enjoyable gaming experience.
Lost Ark
Lost Ark is an extremely popular MMO that successfully combines elements of Final Fantasy XIV and Diablo. Even though the story is unoriginal, the game offers an epic fantasy adventure that continually takes you to new and thrilling places and a fascinating combat system. You can extensively customize your character, choose among a wide range of classes and team up with friends to hunt down the titular Lost Arks. At the same time, most common complaints about the game are related to the inability of players to access overloaded servers.
Lost Ark
Apex Legends
Apex Legends
The winner of multiple awards, Apex Legends is one of the best battle royale games out there. Apex Legends offers massive map overhauls and a broad variety of strategic opportunities. You can easily jump into the game and reel into its engaging story involving rich and complex characters. Each of these characters has its own skills and ultra-powerful attacks. Another aspect that sets the game apart is the option to revive knocked down teammates and even respawn them.
Fortnite
Fortnite
Fortnite is a massively popular battle royale game that is filled with 100 players fighting against one another in a constantly shrinking map to become the last one player or squad standing. The game is also a free alternative to PlayerUnknown's Battlegrounds (PUBG). In addition to engaging in highly addictive matches, players can scavenge resources and build structures or objects that will help them in a fight. The game offers regular updates, seasonal changes, and a plethora of challenges and quests.
Path of Exile
Path of Exile
Heavily inspired by Diablo 2, Path of Exile is one of the most elaborate action RPGs that takes you on an adventure through a dark fantasy land filled with monsters to kill and loot. Players pick between one of seven classes, each of which has its own movesets and strengths. The game provides a ton of story-rich content, new expansions and items available for no charge. Even though Path Of Exile does have a microtransaction system, it doesn't mess up the actual gameplay experience.
The listed games offer plenty of entertainment without demanding a single dime in return. You might enjoy playing them just as much as with paid ones.