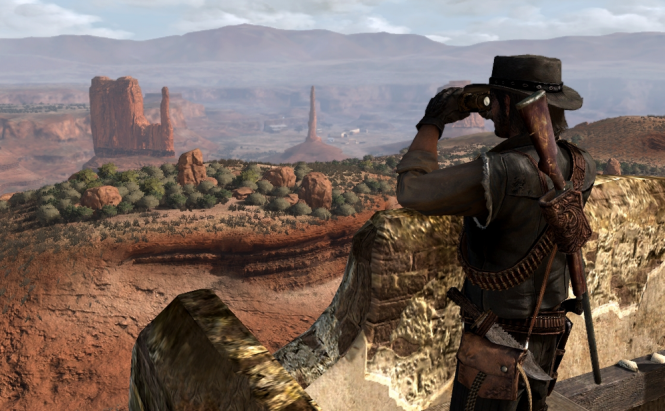 Modders are looking to recreate Red Dead Redemption in GTA V
If you thought that you would never be able to play Red Dead Redemption on your PC, you might be wrong, but don't get too excited just yet, Rockstar hasn't announced anything official at this time. However, a community of modders are currently working on recreating the game as a mod inside GTA V. Since the two games use very similar engines, that's not so hard to believe and, according to the previously mentioned group, the first beta version is set to arrive this summer.
According to those in charge of the project, the mod will bring the map from Red Dead Redemption, as well as other features specific to the game such as the day-to-night cycle and other mechanics from the original gameplay. As far as I understand, the team is currently having trouble implementing the slow-motion targeting in GTA V's framework as well as the many mini-games that you could play in Red Dead Redemption such as arm wrestling, poker or five fingers filet and they're looking for modders that can help with those aspects. Lastly, the mod won't be available in multiplayer, as Rockstar will surely have a big problem with that.
From my perspective, this is an excellent idea and even though the gameplay quality probably won't be as good the one offered by the actual game, it's something new and exciting to do in GTA V. Since you seem to like video games, you may also enjoy reading some of our other stories like: "Top 10 Mods for GTA V" or "Best FPS games that you can play on PC this year".