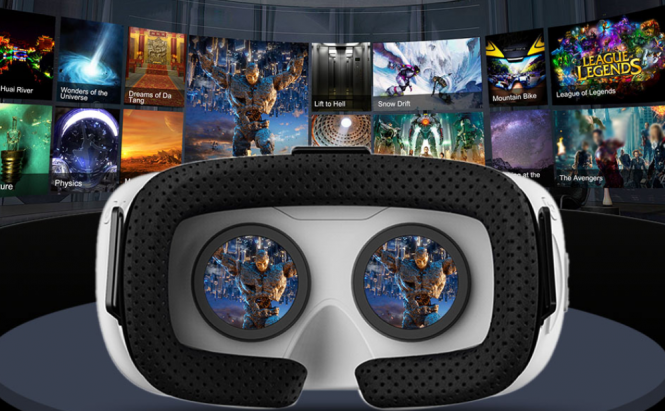 The best VR games to play on PC
VR headsets are relatively new, which means that they're still pretty expensive and not that convenient: it takes a while to get used them, you can't use them continuously for long periods of time as you'll get dizzy or sick and you are constantly in peril of hitting a wall, a piece of furniture or getting tangled in cables. Nevertheless, they offer they offer an unequaled in-game experience. In case you want to try it out, here are the best VR games to play on PC.
GTA VR
GTA VR
Let me start with one of the most beloved titles in the gaming industry: GTA V. Even though the game doesn't have an official virtual reality version as Rockstar is working on other projects, there's a really great third-party mod called GTA VR, which uses OpenVR technology to make the game playable on both HTC Vive as well as Oculus Rift. GTA VR includes head tracking, controller support for both headsets and an auto-adjustable field of view. The only problem is that as far as I know, it only works in offline mode.
Superhot VR
Superhot VR
As far as I'm concerned the best title currently available in virtual reality, Superhot VR makes you feel better than Jon Wick and Neo combined. Where else can you throw a bottle at a guy's head, catch the gun that's flying from his hand, then use it to shoot the other two people behind him before they have time to react. The trick is that while you're standing still everything around you happens in slow motion, so you can dodge attacks or bullets, plan your moves and execute them with lightning speed. Superhot VR works with both Oculus and Vive.
Subnautica VR
Subnautica VR
Currently an Oculus-only title, Subnautica is a game that requires patience and a strong mind. While not being exactly horror, the game's PC version was pretty scary by itself, leaving you completely alone in the middle of a seemingly endless alien ocean. As you can guess, virtual reality drastically amplifies these feelings, making every attack seem more real and the isolation a lot more burdensome. The biggest problem is the motion sickness that you will most likely experience, so keep your playing sessions short until your brain becomes used to the game.
Minecraft VR
Minecraft VR
Turning to another classic title, the VR version of Minecraft cancels a lot of the original game's faults by making the environment feel a lot more immersive. Of course, you're still dealing with a world made from cubes and there are blocks that don't respect the laws of physics by simply hanging in the air, but everything feels much more real and fun. Minecraft VR is officially designed to work on Oculus Rift, but Vive users can also play it if they install a third-party mod called Vivecraft.
Job Simulator
Job Simulator
One of the most comical games for VR, Job Simulator takes you into a world were jobs like chefs, store clerks or auto mechanics are now done by robots and the only place where they are even remembered are in museums. Of course, the robots that "simulate" these jobs as exhibits, don't recall exactly how they were done and that puts the player in a bunch of humorous situations. Originally designed for Vive, the game now also works on Oculus headsets and from what I've heard, its sequel: Vacation Simulator is also a blast.
Doom VFR
Doom VFR
For me, Doom VFR was one of the biggest surprises as I didn't expect the game to translate as well as it did in virtual reality. The fast-paced action and in-your-face monsters make the game incredibly fun, while the ability to completely annihilate your enemies both in close combat and at long range make you feel like a complete badass. Doom VFR works through Steam VR and, thanks to a recent patch, can be played on Vive as well as on the Oculus headset.
As I've said in the beginning, even though all of these games are great the VR gameplay experience isn't what I would call optimum. However, it probably won't be that much longer until things improve drastically. For example, there are quite a few companies already working on wireless solutions for high-end VR headsets, so at least that shouldn't be a bother for much longer.