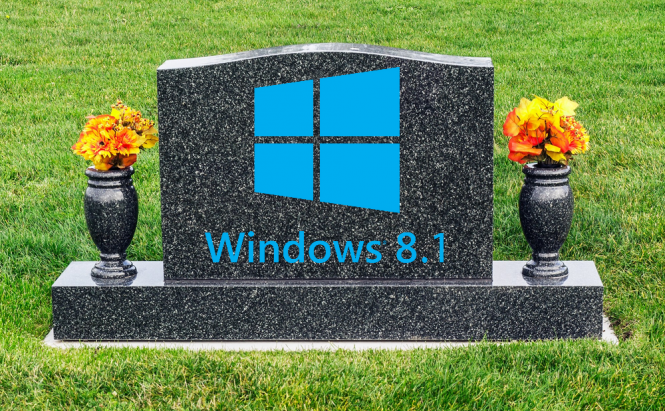 Goodbye Windows 8.1
If you're still using Windows 8.1, now is probably the best time to upgrade, as the operating system has recently reached the end of mainstream support. Windows 10 isn't only already ahead of 8.1 when it comes to features and security, but it also includes pretty much everything that the previous version of the operating system had to offer; even something similar to that awful full-screen Metro-style Start Menu, can be activated through the settings.
The official mainstream support for Windows 8.1 ended a week ago on January 9, while the extended support will last until January 10, 2023. This means that you'll still be able to use the operating system, but from now on, Microsoft will only offer security fixes. Any other new feature or compatibility patch will no longer be installed on your computer and at the rate, the technology is developing nowadays this could be quite important. Also worth mentioning is the fact that both Windows 8 and Windows 8.1 were pretty much a failed experiment from Microsoft, as the company found out the hard way that most users prefer a mouse and keyboard and that a PC isn't regarded as a larger tablet. This was clearly demonstrated by the numbers as Windows 7 still holds about 40% of the market share even though it's been two years since it existed its support period, while Windows 8.1 is currently only at 6%.
As far as upgrading goes, today January 16, is the last day when you can still use the assistive technologies feature to update your Windows for free. If you decide to go ahead and upgrade your operating system, don't forget to disable the Windows 10 keylogger, which compromises your privacy.