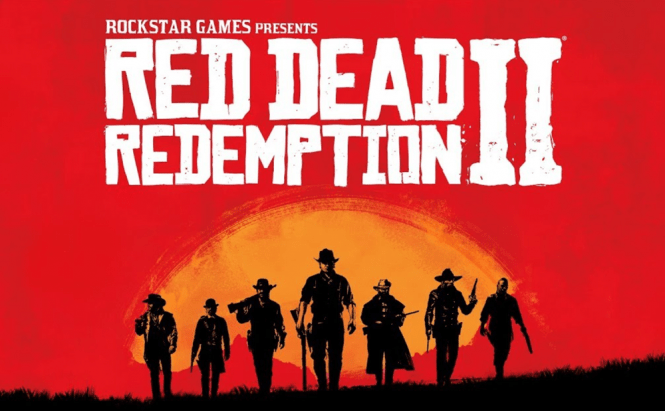 Red Dead Redemption 2: preorder details
Undoubtedly, Rockstar's upcoming Red Dead Redemption 2 is one of the most anticipated games of the year. However, the game's launch has been delayed so many times that many people feared that they may not see the game this year either. If you are one of them, I've got some good news for you: not only did the company promise that there will be no more delays, but it also made several editions of the game available for preorders to the fans.
According to the official announcement, besides the regular version of the game, Rockstar is also offering for preorders a Special Edition, an Ultimate Edition and a Red Dead Redemption II Collector's Box. Here's what you get for each option:
Red Dead Redemption 2 Standard Edition (
€69.99)
Red Dead Redemption 2 Special Edition (
€84.99)
Three weapons for free at gunsmith.
The Nuevo Paradiso Gunslinger outfit.
A Dappled Black Thoroughbred horse.
An extra mission for the campaign called Bank Robbery along with a Gang Hideout.
Talisman and medallion gameplay bonuses.
Various discounts, cash bonuses and other gameplay bonuses for both the single and the online versions of the game.
$1,000,000 in-game currency for GTA V online
Red Dead Redemption 2 Ultimate Edition (€99,99)
Free access to additional weapons.
A Black Chestnut Thoroughbred horse.
Free Survivor Camp theme.
Extra outfits.
Rank bonuses.
$2,000,000 in-game currency for GTA V online.
Plus all the Red Dead Redemption II - related bonus content included in the Special Edition.
Red Dead Redemption 2 Collector's Box (€99,99)
Does not include the game.
A metal Tithing Box with a lock & key similar to the lock box used by the

Van der Linde gang in the game.

A double-sided 100-piece jigsaw puzzle.
A

Six Shooter bandana.

A printed version of the treasure map.
A collectible challenge coin.
A Wheeler, Rawson and Co. catalog.
A set of six pins depicting in-game weapons.
12 Cigarette Cards
A custom set of playing cards.
Red Dead Redemption 2
Additionally, if you preorder any Red Dead Redemption II edition before July 31st, you will also get a treasure map for the single player campaign. Preorders can only be made for Xbox One or PlayStation 4 and there's no mention of a PC version just yet. It's best to get the game directly from the Rockstar Wearhouse, but you can also acquire it from Microsoft, PlayStation Store, Gameshop or Bestbuy in case you're more comfortable with one of them.
As you probably know from when we told you what to expect from Red Dead Redemption 2, the game should be officially launched on October 26th, 2018. The single player campaign will focus on the Van der Linde gang and specifically on Arthur Morgan, but the game will also have a very serious online component, which Rockstar hopes it will be as good and as successful as the one from GTA V.