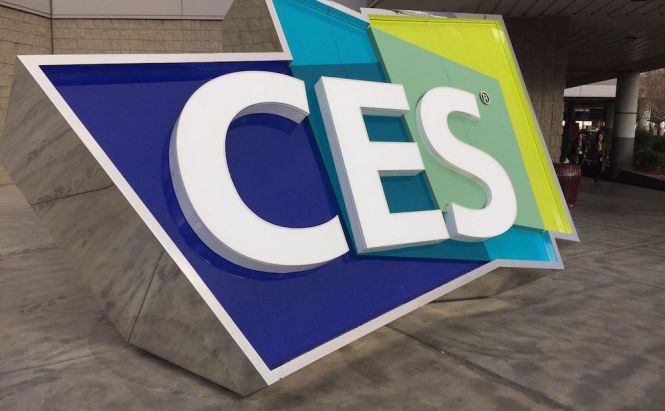 Best technologies from the CES 2017
This year's CES trade show was filled with tech surprises, showcasing thousands of exhibiting companies, from manufacturers to developers, and having attendees from 150 countries. The public got the unique chance to witness the presentations of a wide range of innovative technology products brought by major companies as well as startup firms. Check out which were the most impressive technologies from this year's CES convention:
Best Mobile Device: ASUS ZenFone AR
ASUS ZenFone AR
The press conference held by the Asus representatives showcased two new impressive gadgets: ZenFone 3 Zoom and ZenFone AR. The latter made quite an impact due to its support for both Google's Tango 3D-mapping tech and Daydream VR platform. In addition, taking into consideration the fact that it has 8GB RAM, a Qualcomm's Snapdragon 821 processor, 3 camera sensors, and a 5.7-inch AMOLED display, the fact that it's pretty thin and lightweight came as a huge surprise. It's suffice to say many people are dying to get their hands on this technology that incorporates AR capabilities.
Best Startup: Amber Agriculture
Amber Agriculture
CES is mostly known for showcasing products such as computers, gadgets or operating system updates. However, there were also several presentations for technologies that were created to help solving problems we never heard of. A good example comes from the Amber Agriculture startup that brought an innovative product for farmers, meant to offer them an efficient way to check the quality of stored grain. Amber's sensors might prove to be of good use to countries that are dealing with food supply problems.
Best Automotive Technology: Honda Riding Assist
Honda Riding Assist
Riding a motorcycle at high speeds while keeping it upright isn't too difficult, especially to experienced riders. Still, there's a different story when you cruise at a small speed or wait at a stop as the bike's balance is in your hands. It might prove to be quite difficult to keep your motorcycle upright, especially if it's a heavy bike like a cruiser. For this reason, Honda developed the Riding Assist technology, a product that makes motorcycle stability easier. This technology is also capable of keeping bikes upright even without a rider. So, it will help prevent accidents and improve the quality of motorcycle riding.
If you're interested in finding out more about this year's CES trade show you should read some of our other stories: "Intel introduces 5G modem sample at CES 2017" or "HTC Vive 2 rumored to be unveiled at CES 2017".