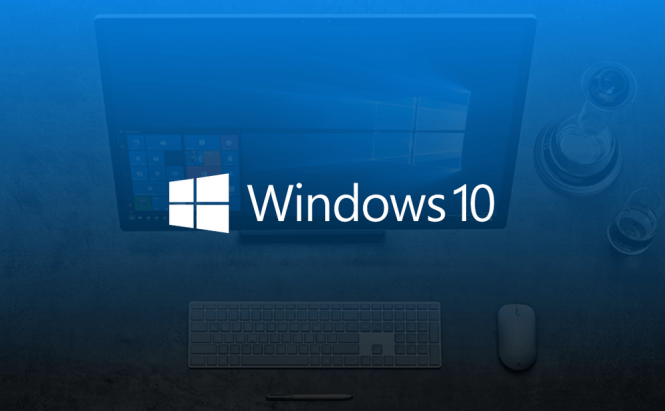 Windows 10 S vs regular Windows 10
As we've already told you, Microsoft has recently launched Windows 10 S, a fully fledged version of the Windows 10 operating system. This new OS is part of the IT giant's plans to strike back at Google, which is gaining a lot of ground on the education market with its cheap, fast and very easy-to-use Chromebooks. But what exactly is this Windows 10 S and how is it different from the regular operating system? Let's find out the answer together, shall we?
Let me begin with the question in everyone's minds: what does the "S" in the title stand for? It appears that it doesn't have a specific meaning and Microsoft itself isn't fully sure why it chose that specific letter. However, the company did say that it could be streamlined for simplicity, security, and speed, but honestly speaking that's kind of hard to remember.
On to the things that actually matter, the biggest difference between the S and the other versions of Windows 10 is that the education edition is only capable of running applications from the Microsoft Store. You won't be able to install any kind of third-party program on it and that's a big disadvantage as it will stop you from using some huge tools like Adobe's Acrobat, Photoshop or iTunes. This also means that you'll be forced to use Edge as a web browser and what seems even more annoying is that you're also stuck with the Bing search engine. However, Microsoft stated that once the other major browsers such as Chrome, Firefox or Opera will also be distributed via Windows Store, Windows 10 S users will be able to install them.
As far as advantages go, Windows 10 S has quite a few over the regular Windows 10 versions: for starters, according to Microsoft, the new operating system will boot up to 15 seconds faster than a Windows Pro PC with similar configuration and installed applications and more importantly, time and usage will not influence its booting and running speed. It sounds good in theory, but I'm going to have to test it first if I am to believe it. Additionally, the S edition comes with the Microsoft's BitLocker encryption system installed, which means that you can easily secure your files in case the device gets stolen. Lastly, according to IT giant's original announcement, the Windows 10 S laptops that will arrive on the market this summer will also include a free one-year subscription for Office 365 and Minecraft Education edition.
In case you are curious about how you can get your hands on this new operating system, as far as I know, Windows 10 S will only come with a specific line of affordable laptops (that start as low as $189) and with Microsoft's upcoming Surface Laptop that should begin shipping out in the States on June 15.
Now that you know the difference between Windows 10 S and regular Windows 10 editions, the question that remains is whether this new operating system will be appealing enough to drive people away from Google's super successful Chromebooks. I guess we'll just have to wait and find out.