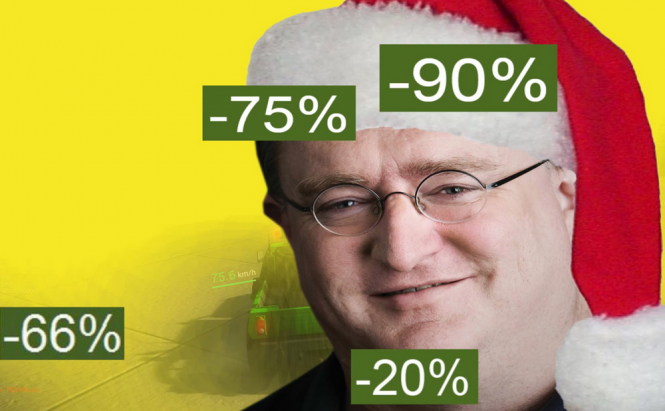 Steam's Winter Sale to kick off tomorrow
I hope you didn't spend all your money on Christmas trees, decorations and presents because Steam's annual Winter Sale is about to kick off. This year, the discounts period will start on December 22nd and will last until December 29th, so there's plenty of time to purchase your favorite games at a more reasonable price. Who needs to spend time with their loved one and be sociable when you can stay in front of the PC button mashing or building empires?
The sale hasn't yet been officially announced by Steam, but PayPal UK made the information public via Twitter. Unfortunately, since Valve is keeping quiet, I can't give you any actual information about which games will be on sale, but keeping in mind that last year about one third of Steam's entire inventory had a discount, it's a pretty safe bet that you'll be able to find at least a few things that you're interested in. Furthermore, the Winter Sale will probably bring with it another round for the Game of the Year Awards, but I anticipate that unlike the Fall Sale when you could come up with your own nominations, this time you'll be restricted to just a few contenders on each category.
If you like playing games on your computer, then I recommend checking out some of our other interesting stories such as: "Best FPS games that you can play on PC this year", "Best open-world games for PC in 2016" or "Mario vs Pokemon games".