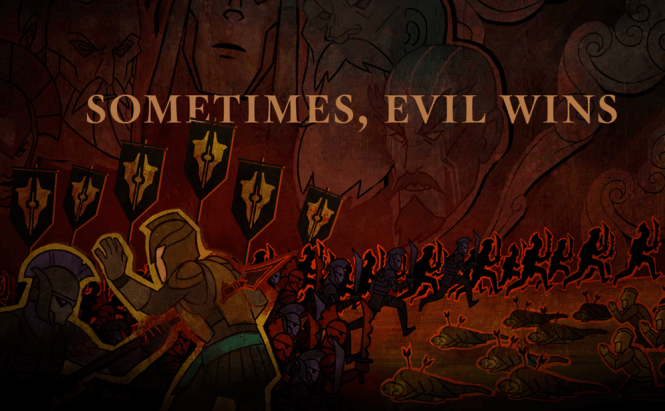 Pillars of Eternity developers announce a new title: Tyranny
If you had the chance to play Pillars of Eternity, then you already know that Obsidian Entertainment can make really good games with immersive stories and cool action. The good news is that they're at it again with a new title: Tyranny. Made in partnership with Paradox, this upcoming isometric RPG will let the players experience the action from the perspective of the bad guys. And you thought that being a hero was a though job, right?
There's still a lot of mystery regarding Tyranny and I don't have too many details just yet, but my first impression is that it's a game that I can't wait to play. Judging by the few screenshots available, the graphics seem to have kept the same gloomy, grayish atmosphere that we saw in Pillars of Eternity. Another really cool fact is that you won't see the same cliche where you start off as lowly peasant to end up the king of kings. Right from the get-go, the player's character is a powerful entity, a leader of the realm that you journey in.
Tyranny World Map
As far as story goes, the action seems to take place in a world where the battle between good and evil already took place and the evil won. As you can see in the image to the left, the map is pretty huge, so this won't be a game that you can finish in 30 minutes of gameplay. And the final good news: the two companies have been working on Tyranny for a long time, but have kept the information a secret, so the game is set to arrive before the end of the year.
If you enjoy playing video games, then you should take a look at some of our previous stories such as: "Top 10 mods for GTA V" or "Top 10 survival games".